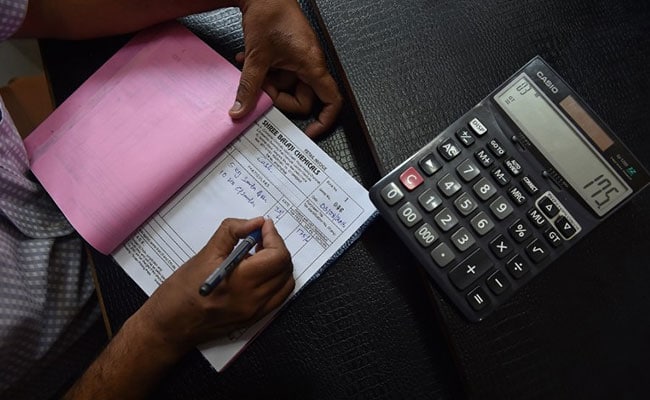 NEW DELHI:
The Goods and Services Tax regime that the government targets to roll out from 1 July could help push India's growth rate to above the eight per cent-mark in the medium term, the International Monetary Fund has said, painting a bright outlook for the Indian economy. Tao Zhang, the IMF's Deputy Managing Director believes India has made significant progress on important economic reforms, singling out the 12-digit unique identity system Aadhaar as one of the instruments for targeting subsidies that could help. But India, already the fastest growing emerging market economy in the region, still has to get a firm grip on its banking sector being pulled down by bad loans, and push labour reforms.
Here are the 10 points on this story:
The GST, that will replace myriad local levies with a single tax, would enhance production and the movement of goods and services across Indian states. This, in turn, would contribute to putting the economy into a faster growth trajectory.

Zhang said the IMF is "extremely impressed" by the work being done in India, a reference to the reforms carried out by the Narendra Modi government that has focussed on ease of doing business and brought in transparency to the process for allocation of resources, from spectrum to coal..

"The government has made significant progress on important economic reforms that will support strong and sustainable growth going forward," he told news agency, Press Trust of India. This, he said, would "pay off in terms of higher growth in the future".

A Bloomberg analysis of the IMF estimates of growth rate of various countries suggests India will overtake Germany in 2022 as the world's fourth-largest economy and push Britain, its former colonial master, out of the top five.

IMF estimates of growth rates in India for this year are, however, lower than the government's figures. Finance Minister Arun Jaitley had recently said the economy was expected to grow at 7.2 per cent in 2017, and 7.7 per cent in 2018. IMF estimates it could be closer to 6.8 per cent, and 7.2 per cent, respectively.

Prime Minister Narendra Modi's decision to suck out 86 per cent of the total currency had slowed down economic activity. Mr Zhang said there were "initial signs of recovery" as the currency replacement had been progressing well.

But the IMF also has a list of things-to-do for India if it has to deliver on its potential. Fixing the banking sector is on the top.

Bad loans of public banks shot up to Rs 6.06 lakh crore by January this year, most of it came from power, steel, road infrastructure and textiles sectors. Mr Zhang called it a key concern since the banking system was yet to deal with a large amount of "bad loans" and "heightened corporate vulnerabilities" in key sectors of the economy.

Zhang also pushed for labour market reforms that had been debated by the previous UPA government for five years but had to be shelved dropped due to stiff resistance from political parties.

Labour market reforms should take priority since these would lead to greater and better quality jobs, raise female labour force participation and enhance the impact of recent product market reforms.
With inputs from PTI