Patna:
Bihar Chief Minister Nitish Kumar's party has today taken over a big portion of Gardanibagh, the new site for protests in Patna, and is conducting a drive to collect "DNA samples" to send to Prime Minister Narendra Modi.
People, mostly Janata Dal (United) workers, queued up to donate samples of their nails or hair, which were then sealed in plastic and tagged. Several such collection centres have been set up in the state.
Nitish Kumar has promised to send 50 lakh samples of the people of Bihar for a DNA test after PM Modi said at a rally in the state that deceit and treachery are in the Chief Minister's DNA. Mr Kumar asserts that his DNA is the same as the DNA of every person in Bihar and that insulting him is an insult to Bihar, which votes in two months for a new assembly.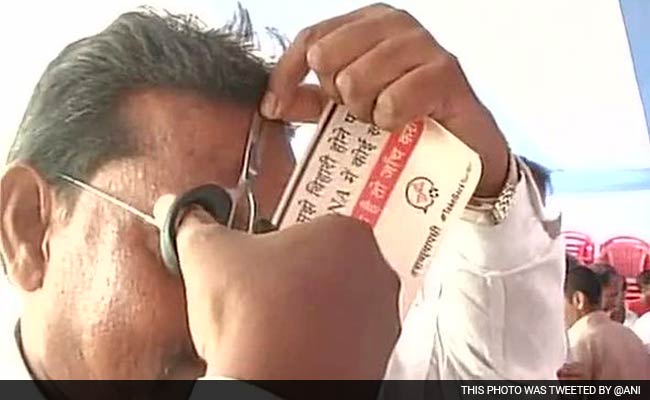 Signalling the start of the collection drive this morning, Nitish Kumar attacked the PM again saying, "I was waiting for him to take back his words at his Gaya rally. But he did not... Now the people of Bihar will send him their DNA, we will all send him our DNA. Let him get it checked."
PM Modi's BJP has accused the Chief Minister of delusions of grandeur, saying, "Bihar is not Nitish, Nitish is not Bihar."
But at Gardanibagh, in the sea of political workers, there were some like software professional Nitesh Kumar, who said, "I think the prime minister should realise that his remarks insulted Bihari pride as a whole and that's why this drive is necessary."
This year's Bihar election pitches Nitish Kumar's coalition against the BJP, which for years was the JD(U)'s junior partner in the state.
That partnership was ended by Mr Kumar in 2013 when it became clear that the BJP would project Mr Modi for PM. In the national election that he won, Mr Modi also swept Bihar.