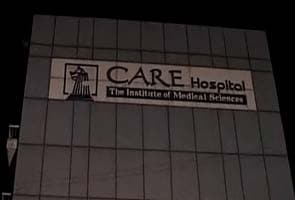 Seoni, Madhya Pradesh:
The four-year-old child -- who died yesterday at a Nagpur hospital from rape injuries -- was today buried in her village in Seoni, Madhya Pradesh, where had been assaulted on April 17.
As her parents prepared to take her body back home, her inconsolably tearful mother said, "The law should punish him (arrested suspect) as hard as possible, they should burn him alive so that the whole world sees what it is to commit such a crime. (sic)"
The 4-year-old was the youngest among 3 sisters and a brother. They lived with their mother in Seoni while their father worked as a stone crusher in Maharashtra. Devastated by the tragedy, he said, "I left a happy family when I migrated for work, but I have come back to a shattered one. My daughter has left us."
Tragically, the parents' trauma did not end with their youngest child's death. They had to struggle to claim her body. For several hours after her death, the post mortem could not be performed because of the absence of required staff.
On April 17, the child was found abandoned in the fields near her house, bleeding and unconscious. She had gone missing since the previous day. Two men allegedly used a chocolate to lure her away and sexually assaulted the girl. Both have been arrested.
The child had been flown to the Nagpur facility on April 20 for specialty care as her injuries were grievous, including severe brain damage. But the child, who was being sustained by a ventilator, showed few signs of improvement. The hospital administrator, Sanjay Shivram, yesterday said, "At 7:45 PM, she got a cardiac arrest and died."
The aid offered by the MP government, Rs. two lakh, is cold comfort for a family trying to make sense of its deep loss. The parents of the child now have just one plea -- that the focus should not shift from the perpetrators of the savage crime and that they should be speedily given severe punishment.