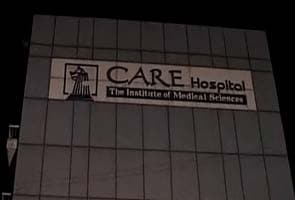 Nagpur:
In the Intensive Care Unit of a hospital in Nagpur where she was brought in a coma eight days ago, a four-year-old girl from Madhya Pradesh, who was kidnapped and raped, died on Monday evening.
Her parents last saw her conscious when she was playing outside their house in her village.
Two men allegedly used a chocolate to lure her away. She was raped at night; her parents found her next morning lying bleeding outside a farm. Both men have been arrested.
When her condition started deteriorating in a local hospital, she was flown by an air ambulance to Nagpur for expert help. Since then a team of six doctors worked around the clock trying to help the little girl heal.
In the midst of fervent prayers and heart wrenching vigil, her mother asked last week what harm had she done to anyone. "I just want to hear her voice," she said.
The details of the horrific assault emerged as the news of a five-year-old being kidnapped and raped triggered large protests in Delhi. That child is still in hospital but in stable condition now.
The sexual attacks on the young girls have brutally underscored the persistent hint of the vulnerability of young girls and women and of police inefficiency.
In December, the security of women became a national agenda when a young student was brutally gang-raped on a moving bus in Delhi. She died two weeks later.