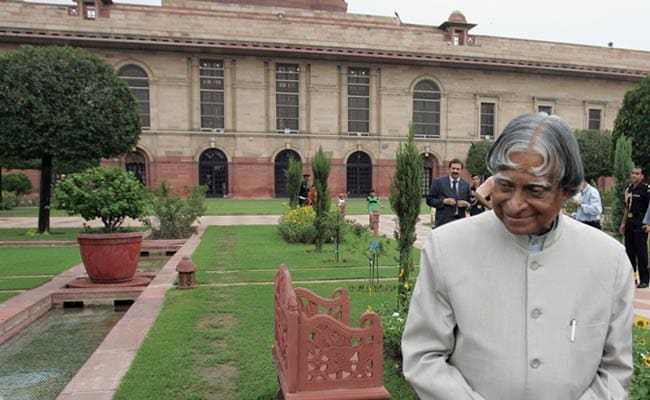 The last rites of former President APJ Abdul Kalam will be held in his native town of Rameswaram in Tamil Nadu in keeping with his family's wishes.
President Kalam died last night in Shillong where he had gone to address students at the local Indian Institute of Management; he was 83.
"A large number of relatives, friends, well wishers and common people have gathered at Kalam's house at Rameswaram," APJ M.K. Sheik Saleem, the former President's grandson told IANS over phone.
The temple town of Rameswaram is around 600 km from Chennai.
The central government is yet to inform the state government about when President Kalam's body will be sent to Rameswaram.
Local officials said the administration is expecting thousands of people to assemble for his last rites.