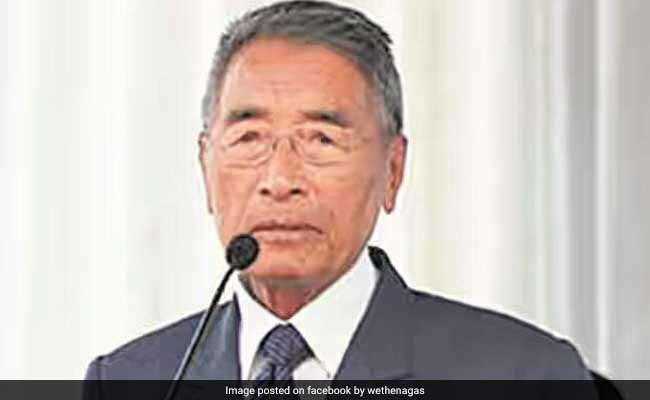 Kohima:
Former Nagaland chief minister and ruling Naga People's Front (NPF) nominee Shurhozelie Liezietsu today won the by-election to 10 Northern Angami-I Assembly constituency defeating his rival, an independent candidate, by 3470 votes.
While Mr Liezietsu got 8026 votes, his only opponent Kekhrielhoulie Yhome got 4558 votes. In the 23 postal ballots, Mr Liezietsu got twelve, Mr Yhome got ten and one was rejected.
The by-election was necessitated following the resignation of sitting MLA Khriehu Liezietsu on May 24 last, so that his father Shurhozelie Liezietsu could get elected as a member of the state Assembly.
Mr Liezietsu had become the Chief Minister in February, 2017 replacing NPF colleague TR Zeliang, who in turn ousted him in a rebellion on July 19 this year.