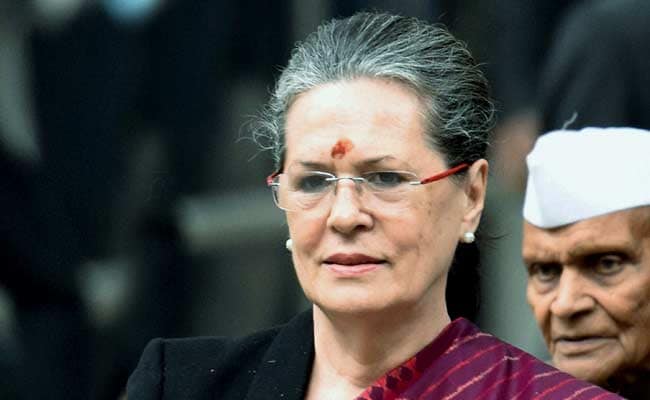 Highlights
'The Organizer' is a magazine linked to the Rashtriya Swayamsevak Sangh
An editorial in it questions her open defence of son-in-law Robert Vadra
Tax officials probing whether London house was proxy-bought for Mr Vadra
New Delhi:
Congress president Sonia Gandhi's open defence of her son-in-law Robert Vadra following allegations of buying benami or proxy-owned property in London was a clear message to the Congress workers that "family is more important than the party", said an editorial in 'The Organizer', a magazine linked to the Rashtriya Swayamsevak Sangh or the RSS.
"By coming out in open defence of Robert Vadra, 'family is more important than the Party' is the obvious message that is being transmitted to the demoralised cadre of the tainted party," the editorial was quoted as saying.
The article titled "Congress caught in 'catch 22'" attacked the party's electoral performance, saying that it was losing ground and the BJP is gaining ever since the 2014 Lok Sabha elections. It said the first-family is the "glue that holds the feudal satraps within the party together" and any attack on family is responded to with strong a voice from the managers.
"Perhaps, Sonia Gandhi is sensing this transformation, hence the outrage against any allegations," the article said.
In response to Sonia Gandhi's attack on PM Modi, it said that "challenging the government or calling Prime Minister a 'Shahenshah', is certainly not going to solve the riddles for the Congress."
"Political Congressism" led by Nehru-Gandhi family "represents the dynastic, corrupt, opportunistic and divisive nature of polity" and misuse of investigative machinery for political purposes has been the cardinal principle of this system.
"The awakened and young Bharat is determined to get rid of these vices. The response of people to the constructive development initiatives indicate the self-belief and vigour of awakened Bharat rather than fatalism. Congress needs to respond to this changing situation as a responsible national Opposition. It is also a prerequisite for healthy Democracy," it said.
The article said the Congress party must free itself from Its own culture, else the people will force the "dissolution of outlived organization."