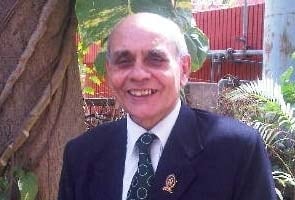 New Delhi/Los Angeles:
Vishal Kudchadkar, an RTI activist in Los Angeles, today became one of the first Indians living abroad to use a new system put in place by the government to make it easier for Indians living abroad to file Right to Information or RTI applications.
Today, the Department of Posts and Telegraph finally launched the online system, which allows Indians living abroad to directly purchase Electronic-Indian Postal Orders (E-IPO) on the Internet. Postal Orders are required as payment accompanying each RTI query.
Vishal used the system to do just that -- to purchase an E-IPO to file an RTI with the Indian government from his home in LA.
Till now, Indians living abroad had a difficult time paying Rs. 10 fee required with each RTI application as it was difficult to purchase Indian Postal Orders (IPO) or even a demand draft in rupees. Now, anyone living abroad can do that by logging onto the Department of Posts Web site <a href="http://indiapost.gov.in/" rel="nofollow" target="_blank">here</a> and clicking on the ePost Office link.
After completing a one-time registration, RTI applicants abroad can use their credit or debit cards to purchase an E-IPO. The site will generate a unique E-IPO number after each purchase, which the applicants can take a print out of and quote in their RTI application.
Retired Commodore Lokesh Batra, an RTI activist who has been one of the principal campaigners behind the move in India says, "It has been a long-standing dream for millions of Indians abroad to use this great transparency tool. The E-IPO will allow them to now enjoy the same rights as those living in the country."
Four years ago, Mr Batra had gone to visit his daughter in the US. During the two months he spent there, he tried to file RTIs but discovered that it was very difficult to buy IPOs or even a demand draft abroad in Indian rupees. Mr Batra started an online petition to make it easier for NRIs to do this. He even moved the Central Information Commission or CIC, which in 2010 had ordered that a system be put in place to make it possible for Indians living abroad to file RTIs.