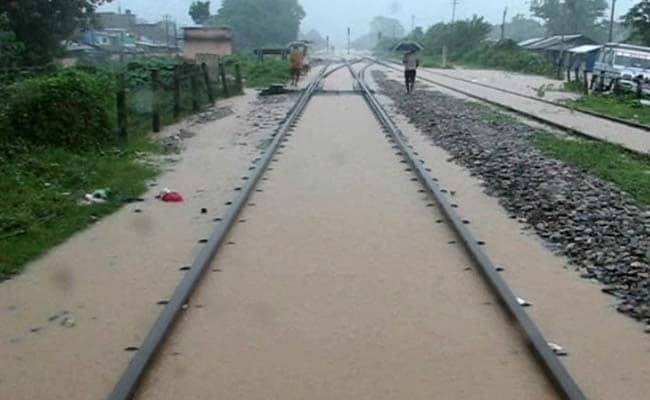 Jalpaiguri:
A flood alert has been issued in West Bengal's Jalpaiguri district following heavy rains in the upper reaches of the Teesta River.
Due to continuous rain in the region, water has entered many homes and shops. Roads resembled rivers and people were seen walking their way out through flooded streets.
Rail traffic has also been affected with many trains passing through the area running late. Schools, colleges and offices are also shut in the area.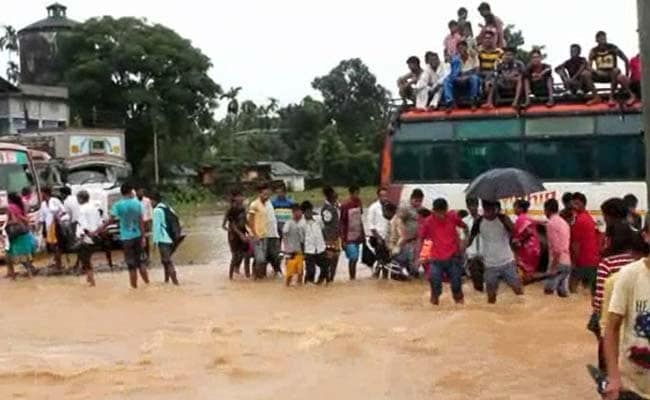 Road connectivity to Bhutan has also been affected due to excess water in the Teesta River that flows through the district into Bangladesh.
Patients at a public health centre in the district were shifted to other hospital through boats. The NDRF (National Disaster Response Force) has been called in for rescue efforts. Several villagers have been moved to safety already and the administration is on alert for contingencies.
The tea industry is worried about losses as several tea gardens are submerged. Coochbehar and Alipurduar districts are also monitoring the situation, fearing floods.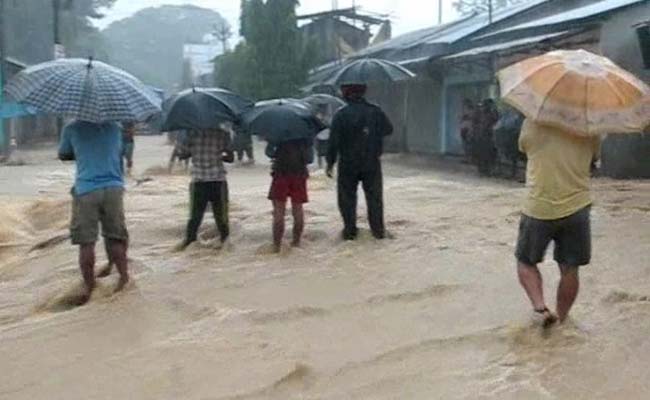 What has become a worry for the administration is the forecast of more heavy rains over the next two days.
"The overall situation in north Bengal is very bad due to incessant rains for the last several days with many bushes under the water," Joint Secretary of Indian Tea Association (ITA) Sujit Patra told PTI.
Major companies having gardens in north Bengal are Andrew Yule, Goodricke and Luxmi Tea among others.
Chairman and Managing Director of Andrew Yule Sunil Munshi said two of its gardens, Banerhaat and Karaballa, were 35 inches under water.
"The rains have caused a huge damage not only to the crop, but also to labour lines," Munshi added.
He said the damage of this scale had been caused after a long time, particularly after 1993 and 2000.