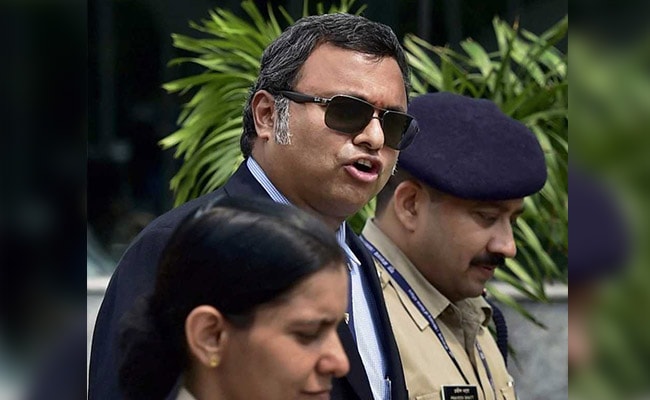 New Delhi:
The Enforcement Directorate or ED has summoned Karti Chidambaram, son of senior Congress leader P Chidambaram, for questioning in connection with its money laundering probe in the INX media case. Official sources said Mr Chidambaram has been called on January 11.
The investigating officer (IO) of the case will record his statement in the case, they said.
The central probe agency had registered a case against Karti Chidambaram, the son of former Finance Minister P Chidambaram, and others in May this year.
It had registered an Enforcement Case Information Report (ECIR), ED's equivalent of a police FIR, against the accused named in the CBI complaint including Karti, INX media and its directors, Peter and Indrani Mukerjea, and others.
The ECIR was registered under the provisions of the Prevention of Money Laundering Act (PMLA).
They said the ED will probe the alleged "proceeds of crime" generated in this case.