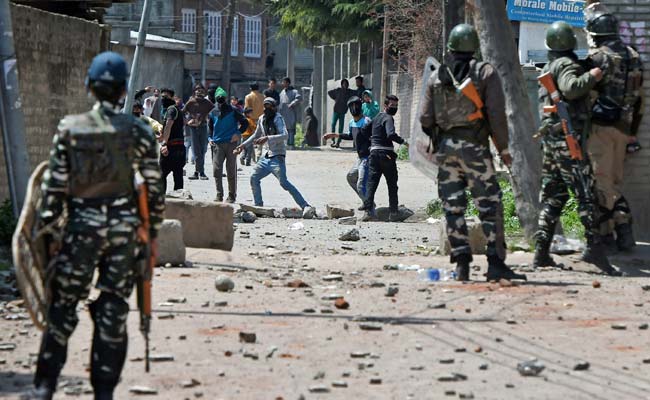 New Delhi:
The Election Commission has cancelled the parliamentary by-election in Jammu and Kashmir's Anantnag, scheduled for May 25, citing security problems. The Commission said that political parties had requested it to defer the Anantnag by-poll due to the prevailing law and order in the state. The poll body also said that the state government had written to it, saying that separatists and other elements had launched a campaign against the participation of the public in the election.
"The State Administration in its reports dated 16th and 17th March, 2017 informed that certain elements have started anti-election campaign against the upcoming by-elections," the Election Commission said, in its notice.
It added that by-election to the Anantnag Lok Sabha seat "will be held by the Commission in due course when the situation becomes conducive to the holding of free, fair and peaceful election". The Election Commission had earlier requested for over 600 companies of security forces for successfully carrying out the Anantnag by-poll. However, the Ministry of Home Affairs could commit only 250 companies.
Polling for the Anantnag Lok Sabha constituency, vacated by Chief Minister Mehbooba Mufti after her election to the Jammu and Kashmir legislative assembly last year, was initially scheduled for April 12. However,
it had to be postponed
till May 25 following large-scale violence during the Srinagar Lok Sabha by-poll, held on April 9. Eight people died and over 100 were injured in violence during the Srinagar by-poll, which also saw the
lowest turnout in 30 years at seven per cent
. The Srinagar seat was won by senior National Conference leader and
former Jammu and Kashmir Chief Minister Farooq Abdullah
.