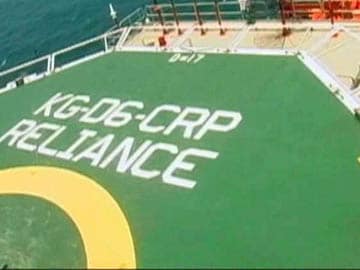 New Delhi:
In a move that will delay revision of natural gas prices by a few months, the Election Commission today asked the UPA government to defer notifying doubling of price of the fuel produced by companies such as Reliance Industries till general elections are completed.
A new pricing regime was to be implemented from next month for all private and public sector natural gas producers under which rates were to rise to $8.3 million next month from current $4.2 per million British thermal units.
The decision was opposed by Aam Aadmi Party (AAP) which alleged that it was taken to favour RIL.
AAP leader Arvind Kejriwal, who had during his brief stint as Delhi chief minister ordered an FIR against oil minister M Veerappa Moily and RIL head Mukesh Ambani and others for allegedly conspiring to double gas prices, had asked EC not to approve the revision in rates.
CPI leader Gurudas Dasgupta and an NGO had filed a petition in the Supreme Court challenging the rate hike. The apex court is to resume hearing on the issue from tomorrow.
Though the decision to revise gas prices from April 1, 2014 was first taken in June 2013 and notified on January 10 this year, the Oil Ministry had approached Election Commission for permission to announce the new price.
The EC this evening wrote to the Oil Secretary Saurabh Chandra saying since the matter was sub-judice in the Supreme Court, a decision on revision in gas prices may be deferred. "...after taking into account all relevant facts, including the fact that the matter is sub-judice in the Hon'ble Supreme Court, the Commission has decided that the proposal may be deferred," it wrote to Mr Chandra.
The decision would mean that the revision is delayed for at least a few months as the new government may like to review the entire decision and take an independent view.
While today's decision by EC will not have any bearing on 80 per cent of the gas sold in the country as producers like ONGC will continue to sell the fuel at existing rates and contracts, it would mean current sales contracts entered by RIL will have to be extended beyond expiry of their term on March 31.
RIL sells less than 14 million standard cubic metres per day of gas to over a dozen fertilizer plants at $4.2 rate under a five-year contract that started April 2009. It had wanted to sign new contracts under the new price from next month.