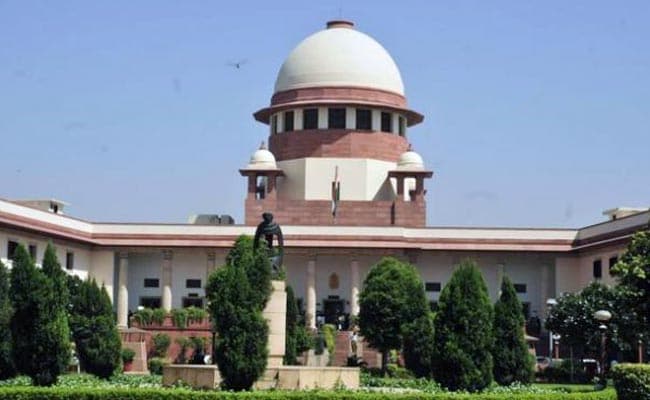 Highlights
Supreme Court accuses government of delaying appointments of judges
Centre vs top court unable to agree on how to select judges
Judiciary being 'decimated', warns angry Chief Justice TS Thakur
New Delhi:
The government must urgently clear the appointment of judges which have been pending since nearly the start of the year, said the Supreme Court today, angrily warning that the delay threatens to "decimate" the judiciary.
Here are the 10 latest developments in this story:
The Supreme Court has in serial hearings been pointing out that its recommendations for 75 High Court judges have been stalled by the government, with whom it is caught in a dispute over how judges should be selected.

The case is based on a public Interest Litigation that underscores that 450 judges are needed in about 20 High Courts.

"Today we have a situation where court rooms are locked because there are no judges. It's happening in Karnataka. Why not have the whole institution locked up and lock out justice to people?" thundered Chief Justice TS Thakur.

The Congress has said it will demand an explanation from the government on the delays when parliament meets next month, setting up the round for a new big fight between the main opposition party and the centre. "This is totally unacceptable," said Anand Sharma of the Congress, who chairs the parliamentary committee that deals with personnel, law and justice.

The appointment and transfer of judges is decided by a collegium or a panel of the senior-most judges of the Supreme Court, including the Chief Justice. Their choices are forwarded to the government for approval, and then need the President's assent.

Attorney General Mukul Rohatgi said there are "inconsistencies" in the recommendations received by the government. Send those back then, the top court responded, stressing "don't make this about ego."

Many eminent jurists have said that the process of judges appointment needs reform because the process lacks transparency. Last year, parliament cleared a National Judicial Appointments Commission which would include the Law Minister and two eminent persons selected by a separate panel including the Chief Justice, the Prime Minister and the Leader of Opposition.

But this new procedure was cancelled by the Supreme Court, which felt the government would have too great a say in deciding judges and the independence of the judiciary would be eroded.

In April, Justice Thakur broke down at a meeting in the presence of Prime Minister Narendra Modi while talking about the pressure on judges and the need to appoint more.

"There is no reason for the government to not appoint judges," said former Attorney General Soli Sorabjee, describing the delay as "a very sorry state of affairs."