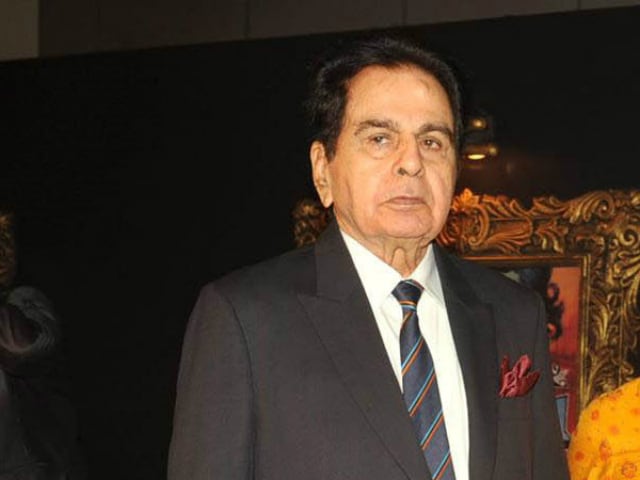 Mumbai:
Cinema icon Dilip Kumar will be honoured with the Padma Vibhushan - India's second highest civilian award - on December 13, two days after his 93rd birthday, his close friend Udaya Tara Nayar has confirmed.
"Dilip Kumar will be honoured with Padma Vibhushan on December 13 at his residence here. Home Minister Rajnath Singh will be coming from Delhi to present the award to him," Ms Nayar, who is also the compiler of the actor's autobiography titled "The Substance and the Shadow", told IANS.
Mr Dilip Kumar couldn't make it to the awards ceremony, which was held in April in the national capital, to receive the honour in person due to health issues.
For now, the actor has decided to skip his birthday celebration today to mark the solidarity towards Chennai floods victims.
His wife Saira Banu told IANS: "This time, it's just going to be a small dinner with our close family members and three friends. So, it's just going to be six to seven people together for his birthday. We are very affected by the Chennai incident and have decided to keep it quiet. After what happened in Chennai, it wouldn't have been right to have a huge celebration."
But she is happy that he "got so much love from all over the world. What more can I give him? I can only pray for his good health and that's my gift for him".
Ms Saira Banu also believes that whenever they have a grand celebration, either of them tends to fall sick.
She said: "I think his health gets affected after any celebration."