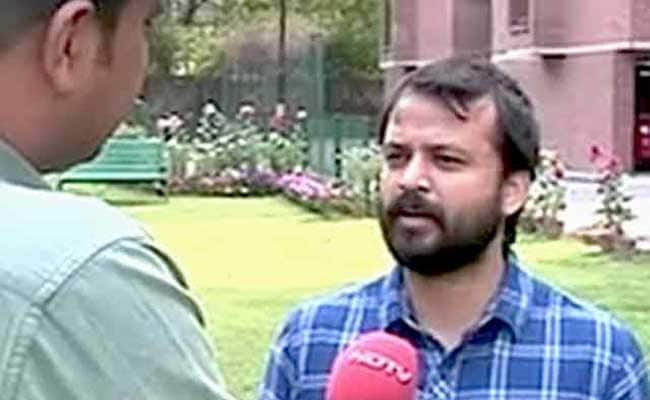 New Delhi:
The Delhi High Court today again asked the centre to place before it the guidelines regarding provisions of security to a person apprehending a threat to his life.
A bench of Acting Chief Justice Gita Mittal and Justice C Hari Shankar allowed the submission of central government standing counsel Sanjeev Narula seeking time to place before the court the orders of the Ministry of Home Affairs in this regard.
The court was hearing a plea by Aam Aadmi Party (AAP) leader Ashish Khetan alleging death threats from right-wing outfits.
The centre's counsel told the court that they were working on it.
The court asked the centre to place before its stand on the issue in four weeks and listed the matter on January 25.
Earlier too, the court had asked the centre to place before it the guidelines and procedures adopted when a citizen complains of having received threats to his life.
During the hearing, Delhi Police counsel Gautam Narayan told the bench that the personal security officer provided to Mr Khetan would not be made available to him round the clock.
Earlier, Mr Khetan's counsel had claimed that the PSO stayed with him from 8 AM to 8 PM only and takes off on Sundays.
The AAP leader has also sought the framing of guidelines to be adopted by the probe agencies to deal with such complaints.
The Supreme Court had earlier refused to interfere in the matter and transferred the plea to the high court.
The AAP leader's counsel had said neither the police, nor its chief had responded to his complaint despite Mr Khetan holding the rank of a cabinet minister. Nobody has given him a hearing, he had said.
"All I am asking is that these threats should be investigated. Such threats are coming due to the atmosphere nowadays," the petition has said.
Mr Khetan had moved the top court on May 24 and sought protection alleging threats. He had said that on May 9, he had received a threat letter written in Hindi at his office stating that his death was imminent.
"The language and content of this letter is similar to the threatening article published by Sanatan Prabhat against Narendra Dabholkar, both before and after he was killed. The threat is a chilling reminder of the growing confidence of the anti-national and fascist forces who want to exterminate all dissenting voices," the plea has alleged.
Ashish Khetan, who is the vice chairman of the Dialogue and Development Commission of Delhi, had sought a ban on the right wing organisation, Sanatan Sanstha, and a CBI probe monitored by the court into the alleged death threat.