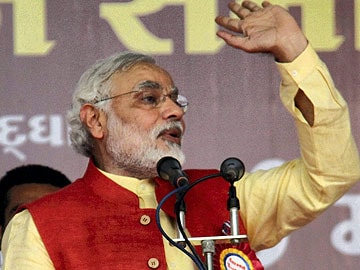 Dehradun:
BJP's prime ministerial candidate Narendra Modi will address a rally in Dehradun, Uttarakhand on December 15, party sources said today. The rally will be held at the Parade Ground in the city, state BJP leader Radha Mohan Singh said.
The schedule is fixed and even if Panchayat elections are announced in the meantime in Uttarakhand, it will not affect the preparations for the rally, state BJP leader Tirath Singh Rawat said.
During a meeting held for preparations for the rally, BJP leaders called on party workers to go door-to-door to invite people to Modi's rally, Singh said.