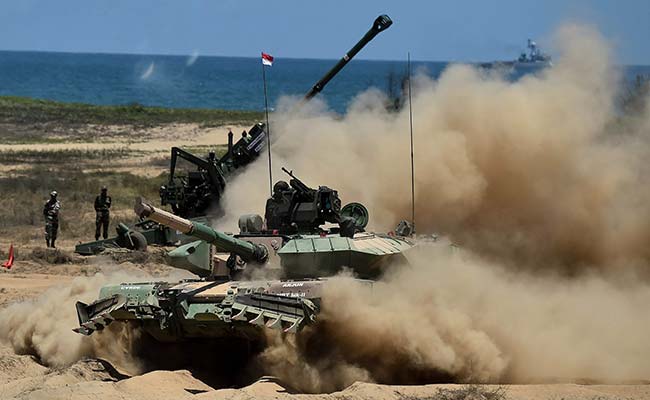 New Delhi/Chennai:
The tenth edition of the Defence Expo began in Chennai today. The four-day event showcases India's defence manufacturing capabilities to the world. It will see live demonstrations, flying display and seminars.
The event will be formally inaugurated on Thursday by Prime Minister Narendra Modi.
Def Expo India has become one of the largest events of its kinok d in the world over the last 10 years. The DefExpo sees participation from major defence manufacturing nations like US, UK, Russia, France, Israel, Korea, Sweden, among others. According to the Defence Ministry, over 670 defence firms, including 154 foreign manufacturers, are participating in the exhibition of weapons and military hardware.
The main theme of this DefExpo 2018 is to showcase India as a major hub of defence production in the world. DefExpo 2018 is expected to be held in nearly two lakh square metre of space.
Here are the updates on DefExpo 2018 :