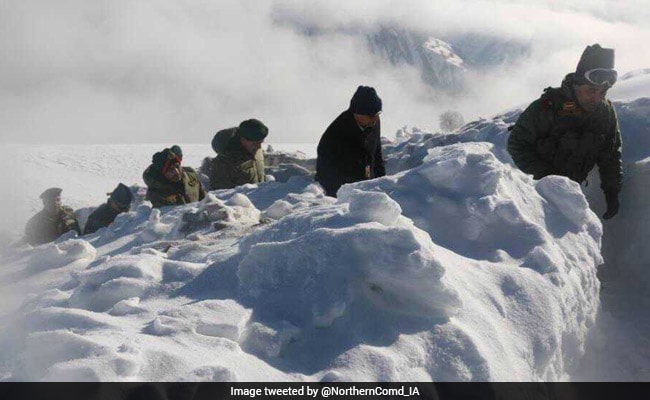 Srinagar:
Defence Secretary Sanjay Mitra and Vice Chief of Army Staff Lieutenant General Sarath Chand on Friday visited Jammu and Kashmir and reviewed security along the border and in the hinterland. Their visit comes at a time when firing by Pakistan has seen a rise.
Both of them also visited the Badami Bagh Cantonment and were briefed by Lieutenant General AK Bhatt, Chinar Corps Commander.
The Defence Secretary, who arrived in Srinagar on Friday, visited forward areas on the Line of Control (LoC) and reviewed security preparedness in the hinterland, an official statement said.
"The Defence Secretary visited the forward areas along the LoC where he was briefed on the prevailing security situation and also interacted with the commanders and troops on ground."
Mr Mitra was also briefed on the close coordination among all the government agencies in maintaining peace in the region, it said.
"He also visited Badami Bagh Cantonment where he was briefed by Lt Gen Bhatt about the Counter Infiltration and Counter Terrorism Grids functional in the Valley," it said, adding that Mr Mitra "appreciated the various measures instituted to strengthen the security posture and the good job being done by all the security forces".
The Vice Chief of Army reviewed the security situation and visited the formations and units in north Kashmir.
An official statement said Lt Gen Chand was briefed by the commanders on the ground on the operational preparedness as well as the measures taken to meet security and weather related challenges.
He also interacted with the troops and emphasised on the need for undertaking relentless intelligence-based operations to sustain pressure on terrorist groups and maintain a high degree of vigil along the LoC to eliminate any infiltration bid.
A total of 192 ceasefire violations were reported till January 29, Defence Minister Nirmala Sitharaman told the Lok Sabha on Wednesday in a written reply.
In 2017, ceasefire was violated 860 times compared to 228 in 2016 and 152 in 2015.