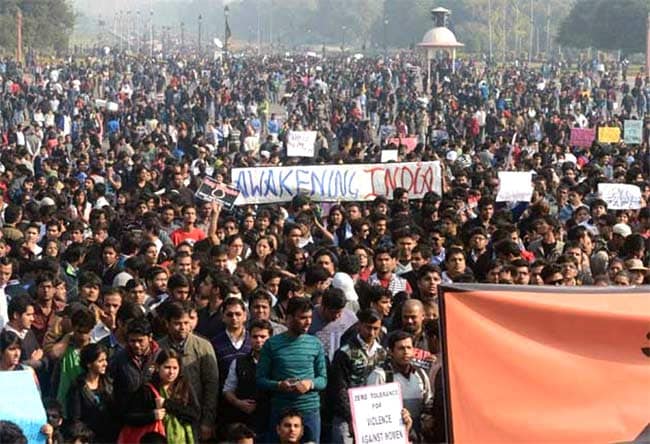 New Delhi:
A convict who was 17 when he participated in the heinous and fatal gang-rape of a young woman on a Delhi bus cannot be tried by a regular court, said Supreme Court judges today, rejecting the request of the victim's parents.
Six men were found guilty of the gang-rape that shocked India and ignited huge street protests and a national debate on the lack of safety for women.
The teen was tried by a special juvenile court last year and given the maximum sentence of three years in a reform home. The parents of the woman who died said that punishment was not severe enough, and asked for him to be tried by a regular court, where the death sentence could apply if he were to be found guilty.
In December 2012, a 23-year-old physiotherapy intern boarded a bus with her male companion. Six men then assaulted him and took turns raping her before flinging the barely conscious couple onto a road. Her injuries were so severe that she died nearly a fortnight later in a Singapore hospital.
The public fury over her death impelled the introduction of new laws to punish sexual crimes against women.
Six men were arrested for the gang-rape, including the minor. Of the others, Ram Singh, the alleged ring-leader, was found dead in his prison cell in March last year during his trial by a special fast-track court in Delhi. The other four adult convicts have been sentenced to death.
BJP leader Subramanian Swamy had asked the Supreme Court to consider redefining the legal definition of a juvenile. He said that when deciding the culpability of a juvenile, the "mental and intellectual maturity" of the accused should be taken into account, rather than the age limit of 18.