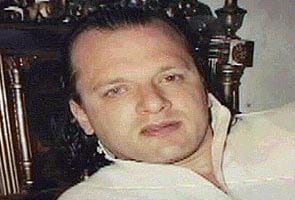 Chicago:
David Coleman Headley, the key witness in the trial of Tahawwur Hussain Rana - a Chicago businessman accused of helping coordinate the 2008 Mumbai attacks, described on Monday how he made multiple scouting trips to India before the rampage and gave frequent updates about his progress to his Pakistani handlers.
Headley has already pleaded guilty to laying the groundwork for the Mumbai attacks, and he agreed to testify against Rana to avoid the death penalty, making him one of the most valuable US government counterterrorism witnesses.
Headley's emails to Tahawwur Rana, written from Mumbai, were ashowcased in the Chicago court during the trial. The emails talk of some financial transactions and an 'Indian project', likely a reference to the 26/11 Mumbai attacks.
Headley's mails:
Among the exhibits produced in the Chicago court during Rana's trial were photographs of Mumbai. They were pictures of the Taj Hotel and the Chhatrapati Shivaji Terminus - two of the three places attacked by terrorists from Pakistan on 26 November 2008. Headley had carried out a recce of these targets during his trips to Mumbai in 2006 and 2007.
Here are the pictures: