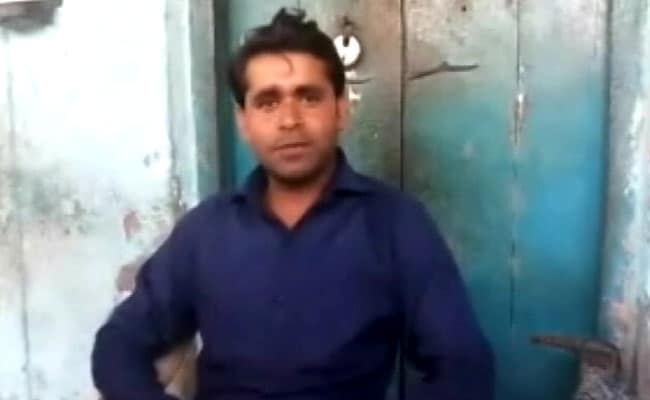 Kasganj:
In what is being seen as huge win for human rights, a
Dalit man has been allowed
to navigate through Thakur-dominated villages in Uttar Pradesh's caste-sensitive Kasganj to reach his wedding venue in a few weeks from now.
27-year-old Sanjay Jatav, a law student, and his fiancee, also a Dalit, had alleged that upper caste Thakurs in her village in Kasganj, had refused to allow a Dalit wedding procession to enter the area. Mr Jatav informed the district administration about their predicament and even posted an online complaint to Chief Minister Yogi Adityanath's portal.
Failed discussions between the couple and the Thakurs, and
no assurance from the administration
kept them on the edge for over a month.
When no solution was offered, he approached the
Allahabad High Court
, which also rejected his petition and told him to seek help of the local police.
He continued to fight till yesterday when the district administration fixed a meeting between the Thakurs and Dalits and brokered a compromise.
"I had specified my conditions to the administration and after deliberations I was given permission to take out the procession," Mr Jatav told NDTV.
There is no law that allows certain section to carry out processions and disallows others, he said, and added, "It has been going on years. Thakurs could pass through any village, but Dalits were kept away. We weren't allowed to come near houses. I had decided to fight till the end. I am happy that this has finally happened. This is a victory for all of us fighting for equality."
Members of the Thakur community outnumber the Dalits by a 90:10 ratio in the village. The Thakurs had contended that a Dalit procession had never passed through the village and suggested that the wedding be shifted to eliminate the need for the baraat.
"Those who are poor and uneducated don't know about their rights. They do as they are told. This has to stop," Mr Jatav said.
As Section 144 is already in force across Kasganj, the groom's side has been cautioned against saying anything objectionable, provocative against the other community during the wedding procession.
They have also been advised to make sure that people from any group - political or otherwise - whose presence can disturb peace in the area, should not be part of the baraat.