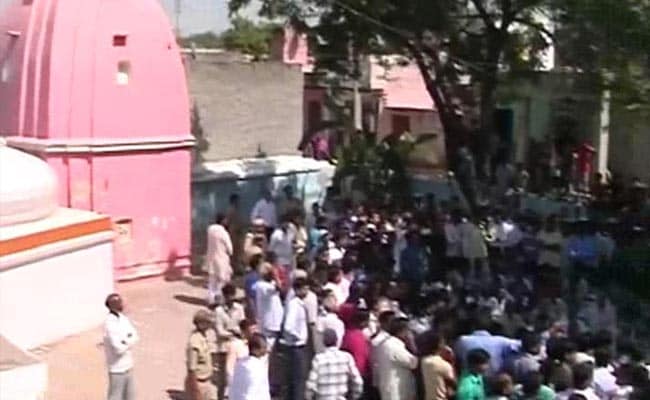 New Delhi:
The National Commission for Minorities (NCM) suspects there was "pre-meditated planning" behind the Dadri killing over beef rumours and the controversial statements by politicians to make capital out of such outrages was "disturbing".
In an apparent criticism of BJP leaders who made controversial comments after visiting Bishada village, where 52-year-old Aklaqh was killed in a mob attack for allegedly eating beef, the Commission said such statements further "vitiate" the relations between different communities.
"The team feels that a crowd of large numbers appearing within minutes of an announcement from temple's loudspeaker and at a time when most villagers claimed they were asleep seems to point to some pre-meditated planning," said a report from the NCM.
The three-member team headed by chairperson, Naseem Ahmad, had visited the village before preparing the report.
"The facts as reported to the NCM team point strongly that the whole episode was the result of planning in which a sacred place like temple was used for exhorting people of one community to attack a hapless family," said the report.
The Commission said it will be "quite an understatement" to say that the killing was merely an accident "as has been claimed even by some persons in authority", in a clear reference to a statement by Union Minister Mahesh Sharma and some other BJP leaders.
It added that what is more disturbing is that responsible persons converge at the place of any such incident and make irresponsible statements that further vitiates relations between communities.
"All the political establishments need to counsel their cadres and sympathisers to desist from making irresponsible statements and making capital out of such outrages," it said.
"The malaise of moral policing" is spreading fast, especially in western UP, it said while seeking vigilance of and curbs on the use of social media, claiming it was being extensively used to flare up communal passions.