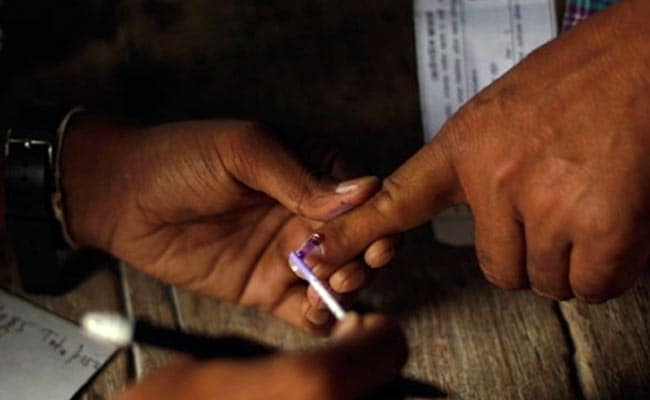 New Delhi:
The CPI-M on Tuesday demanded that the Election Commission order a "thorough probe" into the alleged violations of electoral law during the Tripura polls on Sunday, as also count of VVPAT slips in 13 constituencies.
Senior Communist Party of India-Marxist (CPI-M) leader Nilotpal Basu met Chief Election Commissioner O.P. Rawat here and pointed out various "irregularities" in the conduct of state assembly polls and called them a clear violation of the Representation of People Act, 1951.
Mr Basu also handed over the CEC a letter written by party's state unit head Bijan Dhar to the poll panel, wherein the latter has detailed all the anomalies.
In the letter, the CPI-M has pointed out that on February 17, the eve of the polling day, "some engineers, according to the state election authority, ECL engineers, opened up all the ballot units of Panisagar constituency, 12 ballot units of of Dharmanagar and three of Jubarajnagar constituencies in the absence of any political party representatives".
The party said that this has created "mystery" because after setting up of candidates' names in the ballot unit in the Returning Officer's office, no one has the authority to open the machines.
"It is still mystery what did the engineers do to the machines. Such opening up of machines was not required in any of the assembly segments," it said.
Polling in Tripura, where the CPI-M has been ruling uninterrupted since 1993, was held on Sunday. The votes will be counted on March 3.
The party has demanded counting of voter verifiable paper audit trail (VVPAT) slips to be counted in Panisagar, Simna, Dharmanagar, Takarjala, Radhakishorepur, Matarbari, Bagma, Asharambari, Mohanpur, Banamalipur, Mandaibazar, Surjamaninagar and Dhanpur assembly constituencies.
Alleging that the CPI-M's symbol on EVMs was kept covered in two booths "for a considerable time" and in one polling booth its polling agent was "forcibly driven out", the party has also demanded re-polling in booth 5, Ratanpur High School (Uttarangsha), booth 6, Ratanpur High School (Dakshinangsha) and booth 37, Kupilong J. B. School (Paschimanganga).
The letter further said that in spite of the direction from the Election Commission, "outsiders, mostly from Assam, West Bengal and from some Hindi-speaking states stayed in Tripura on the poll day".
"Most of them were housed in various hotels, guest houses and houses of BJP leaders and workers. One Mr. Pallav Lochan Das, a Minister in Assam, was found hiding in a house at a remote village of Gandachhara on February 17 night," it said.
It said that an BJP advertisement with "false content" maligning the Left Front government were cleared by the district level Media Certification and Monitoring Committee (MCMC) "even on February 17 and 18th.
"In one such advertisement certified by the MCMC, the BJP informed that they would keep watch over 3,000 polling booths through their own camera."