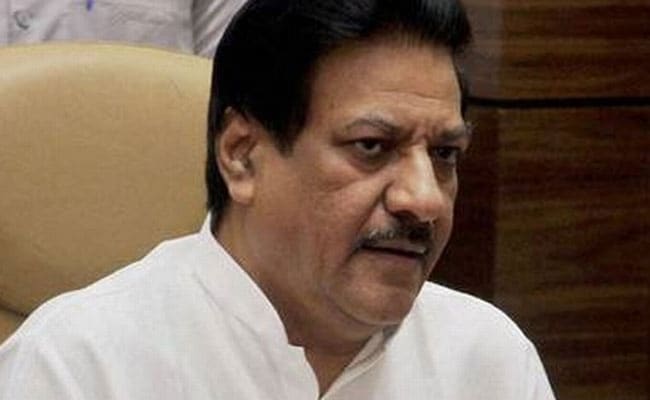 Mumbai:
Senior Congress leader Prithviraj Chavan on Thursday said that since the coronavirus pandemic has hit the country's economy, the central government should now present a supplementary budget during the monsoon session of Parliament.
He said that since the pandemic has plunged the country into an economic crisis, the Union budget presented in February has become "irrelevant".
"The finance minister must present a supplementary budget. New revenue streams, taxation and borrowing plans and revised expenditure priorities, cuts in development outlays must be approved by the Lok Sabha," Mr Chavan said in a statement.
The former Maharashtra chief minister said that the GDP was 4.2 per cent for 2019-20.
"On May 22, the RBI Governor had said in a press conference that the GDP will be in the negative. Even international financial institutions like Goldman Sachs, Nomura have said that India''s GDP would be 5 to 7 per cent in the negative," he said.
World
Coronavirus has spread to 188 countries. The total confirmed cases worldwide are 2,00,74,280 and 7,35,674 have died; 70,66,882 are active cases and 1,22,71,724 have recovered as on August 11, 2020 at 9:18 am.
India
In India, there are 22,68,675 confirmed cases including 45,257 deaths. The number of active cases is 6,39,929 and 15,83,489 have recovered as on August 11, 2020 at 8:00 am.
State & District Details
State
Cases
Active
Recovered
Deaths

524513 9181

148042 2177

358421 6711

18050 293

Sri Potti Sriramulu Nell*

296

235525 7665

87773 661

145636 6924

2116 80

182354 4267

79916

99126 5218

3312 114

9029 317

2741 99

6208 213

80 5

302815 5914

53099

244675 6037

5041 114

35515 1184

12784 393

22616 784

115 7

12448 300

3336 93

9013 204

99 3

Jayashankar Bhupalapally

9

82647 1896

22628 100

59374 1788

645 8

47455 1528

14148 278

33021 1236

286 14

39891 866

9202 193

29674 654

1015 19

72031 1066

14055

55304 1138

2672 20

53670 1173

13810 337

39060 825

800 11

42429 794

6448 77

35492 711

489 6

126722 4113

47878

76724 4074

2120 51

146134 707

10346

131657 1070

4131 20

61737 2900

18000 1633

43586 1261

151 6

910 44

399 28

510 16

1

82550 3099

28065 159

54088 2930

397 10

98459 2905

26031

70328 3208

2100 41

North And Middle Andaman

1

1625 135

896 74

709 61

20

5624 242

2180 86

3355 154

89 2

2231 76

636

1592 110

3

3011 230

2030 161

973 69

8

1613 49

444 3

1167 46

2

18723 585

8811

9724 886

188 11

6372 164

1673

4656 213

43 1

1717 29

471 14

1237 15

9

25367 470

7514 92

17375 372

478 6

3463 92

1241 66

2205 24

17 2

Shahid Bhagat Singh Nagar (Nawanshahr)

99

24889 986

8550 552

15735 416

604 18

10021 389

3586 213

6301 167

134 9

3853 100

1720 22

2122 78

11

1595 80

566

1004 100

25

1114 52

610 44

498 8

6

623 3

300

323 25

0

0

0

0

0