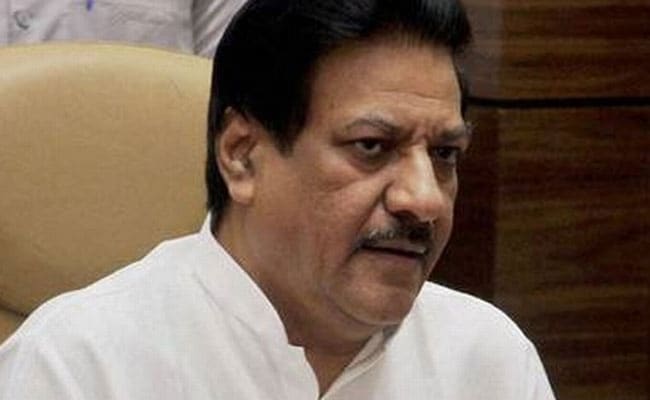 Mumbai:
Senior Congress leader Prithviraj Chavan on Thursday said that since the coronavirus pandemic has hit the country's economy, the central government should now present a supplementary budget during the monsoon session of Parliament.
He said that since the pandemic has plunged the country into an economic crisis, the Union budget presented in February has become "irrelevant".
"The finance minister must present a supplementary budget. New revenue streams, taxation and borrowing plans and revised expenditure priorities, cuts in development outlays must be approved by the Lok Sabha," Mr Chavan said in a statement.
The former Maharashtra chief minister said that the GDP was 4.2 per cent for 2019-20.
"On May 22, the RBI Governor had said in a press conference that the GDP will be in the negative. Even international financial institutions like Goldman Sachs, Nomura have said that India''s GDP would be 5 to 7 per cent in the negative," he said.
World
Coronavirus has spread to 200 countries. The total confirmed cases worldwide are 64,50,31,429 and 66,40,461 have died; 59,42,52,733 are active cases and 4,41,38,235 have recovered as on December 4, 2022 at 1:42 pm.
India
In India, there are 4,46,73,392 confirmed cases including 5,30,628 deaths. The number of active cases is 4,529 and 4,41,38,235 have recovered as on December 4, 2022 at 8:00 am.
State & District Details
State
Cases
Active
Recovered
Deaths

8135937 37

328

7987202 69

148407

Sri Potti Sriramulu Nell*

296

2339058

11

2324314

14733

4071362 22

1634

4029425 31

40303

259036 1

20

255003 4

4013

3594186 13

143

3555994 30

38049

6826571 93

1618 4

6753453 89

71500

1177733

8

1163579 2

14146

Jayashankar Bhupalapally

9

841123 7

53 3

836959 4

4111

1336462 5

76 1

1327181 3

9205 1

1054903

8

1044119 1

10776

1277462 3

190

1266229 10

11043

1315255 5

69 2

1305533 3

9653

1056530 10

43 2

1045773 8

10714

2128041 5

111

2104298 10

23632

2006986 5

28

1980440 8

26518

746099

0

738064

8035

44317

3

43815

499

851353 1

14

839037 1

12302

2118489 8

58

2096900 9

21531

North And Middle Andaman

1

10741

0

10612

129

175487

2

173510

1975

66889

2

66591

296

35986

0

35204

782

11591

0

11587

4

442567

0

437236

5331

108033

0

107093

940

29406

2

29173

231

479372 1

21

474566 3

4785

312581 6

21 5

308347 1

4213

Shahid Bhagat Singh Nagar (Nawanshahr)

99

784140

23

764828 1

19289

449292 1

29

441512 2

7751

139919 1

5

137765 1

2149

99337

2

98154 2

1181

96778 1

2 1

95152

1624

238955 1

5

238224 1

726

11415

0

11363

52