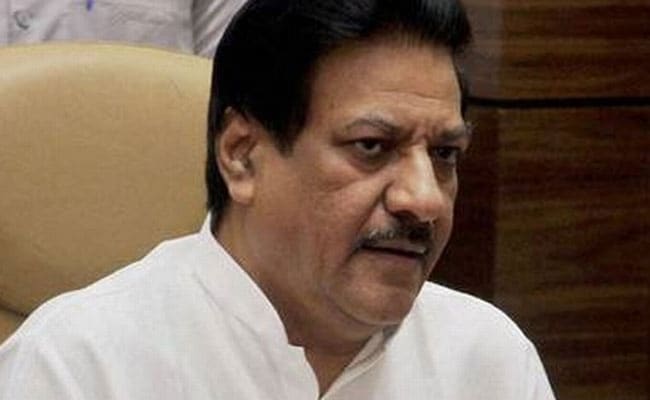 Mumbai:
Senior Congress leader Prithviraj Chavan on Thursday said that since the coronavirus pandemic has hit the country's economy, the central government should now present a supplementary budget during the monsoon session of Parliament.
He said that since the pandemic has plunged the country into an economic crisis, the Union budget presented in February has become "irrelevant".
"The finance minister must present a supplementary budget. New revenue streams, taxation and borrowing plans and revised expenditure priorities, cuts in development outlays must be approved by the Lok Sabha," Mr Chavan said in a statement.
The former Maharashtra chief minister said that the GDP was 4.2 per cent for 2019-20.
"On May 22, the RBI Governor had said in a press conference that the GDP will be in the negative. Even international financial institutions like Goldman Sachs, Nomura have said that India''s GDP would be 5 to 7 per cent in the negative," he said.
World
Coronavirus has spread to 195 countries. The total confirmed cases worldwide are 24,04,02,186 and 48,94,843 have died; 20,20,87,594 are active cases and 3,34,19,749 have recovered as on October 17, 2021 at 9:15 am.
India
3,34,19,749

19788
Recovered
In India, there are 3,40,67,719 confirmed cases including 4,52,124 deaths. The number of active cases is 1,95,846 and 3,34,19,749 have recovered as on October 17, 2021 at 8:00 am.
State & District Details
State
Cases
Active
Recovered
Deaths

6589982 1553

33224

6416998 1682

139760 26

Sri Potti Sriramulu Nell*

296

2060040 332

6193

2039545 585

14302 7

2983133 264

9537

2935659 421

37937 6

177462 52

610

173510 87

3342 3

2685874 1233

15022

2634968 1434

35884 15

4846766 7955

91478

4728497 11769

26791 57

1005638 14

181

991887 30

13570

Jayashankar Bhupalapally

9

668833 111

3979

660917 187

3937 1

1034634 358

4610

1021742 562

8282 3

792679 4

96

782060 14

10523

826280 22

213 1

815981 21

10086

954388 5

44 4

945390 1

8954

771061 12

114

760898 14

10049

1710019 5

129

1686992 8

22898 1

1439358 21

326

1413943 22

25089

606263 319

3482 24

596837 290

5944 5

31745 6

182

31172 13

391

726021

44

716316 2

9661

1579906 443

7445

1553498 501

18963 10

North And Middle Andaman

1

7641

9

7503

129

127344 48

598

124897 61

1849

54980 16

170

54530 29

280

31571 24

236 8

30661 16

674

10675

3

10668

4

348423 8

123

343165 15

5135

84305 6

100

83389 8

816

20876 5

46 4

20622 1

208

330967 82

855

325686 122

4426

221306 103

1298

216289 164

3719 2

Shahid Bhagat Singh Nagar (Nawanshahr)

99

602008 16

219

585248 24

16541 1

343747 8

177

336173 10

7397

122633 88

1422

119316 108

1895 2

65299 2

28

64451 4

820

82898 83

877

80587 97

1434 2

112599 948

12776

99440 1485

383 3

10365

0

10314 1

51