Srinagar:
The
mob that attacked a young man in Jammu's Udhampur on October 9
, was led by a policeman turned criminal, investigations have revealed, sources told NDTV.
Former Constable Jasbir Singh was one of the men who instigated the mob that threw petrol bombs at a truck following rumours of cow slaughter in Jammu's Udhampur and he is among the nine men arrested in the case, the sources said.
While two of the truckers received serious injuries, 20-year-old Zahid Ahmed, a resident of Kashmir's Anantnag, died, triggering a volatile situation in Kashmir.
As investigation progresses, involvement of fringe groups is becoming clear in what was described as a spontaneous act by an angry mob in the Hindu-majority area. Sources told NDTV that five of the nine people arrested have political affiliations and past criminal records.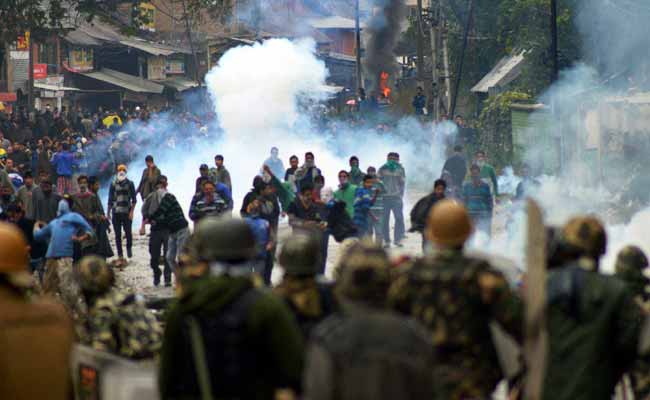 Jasbir Singh -- who had gone missing from the police force in Jammu's Udhampur two years ago - runs a criminal gang and is wanted in several cases, sources said. He has been booked in three cases and has charges of abduction, assault and criminal investigation against him.
But he had always managed to escape arrest and even departmental action due to local political support, said sources.
Jasbir Singh and a co-conspirator, a Nepali national named Virender Singh alias Kaka, who was arrested as well, were part of a criminal group called the Maya Gang.
The ruling PDP, however, insists that the government will not succumb to any pressure in taking action against those accused of Zahid's murder.
"The Chief Minister has said strict action will be taken against whoever is involved in this crime. A criminal is a criminal, he can be anybody. It is a shock when he is found to be a man in uniform," said Nizamudin Bhat, general secretary of the ruling People's Democratic Party or PDP.
Since the death of Zahid, there has been
enormous tension in the Kashmir valley
. Curfew-like restrictions had been in place in Anantnag for six days. Violence had broken out elsewhere, in which several protesters and at least 60 policemen have been injured.
Even today, clashes broke out in Anantnag after a group of women blocked the road in protest against police crackdown on young men in the town. The police have arrested several men for their involvement in last week's protests.