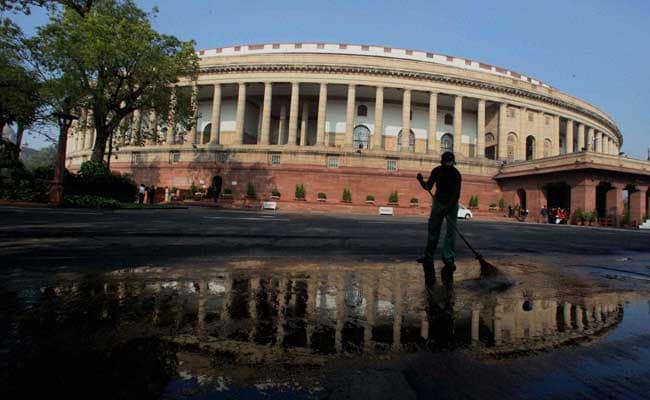 New Delhi:
The Congress party on Tuesday said it will raise the issues of mob lynching and women's safety besides many other important matters in Parliament's monsoon session which begins on Wednesday.
"To make this session a success, we will support the government. We hope we will be allowed to highlight important issues of the country," senior Congress leader Mallikarjuna Kharge said at a press conference.
He said that in Monday's all-party meeting, it was decided that the opposition would raise some important issues in the session.
"We have come to a conclusion that this government has failed to keep its promises in the last four years," Mr Kharge said.
Slamming the government over rise in mob lynching cases, the Congress Lok Sabha member said: "Lynching, cow vigilantism and felicitating lynchers has become a norm across the country. We want to discuss this issue during this session."
He maintained that the Narendra Modi government has failed on every front. It has not been able to fulfil the promises they made in their manifesto like providing employment to the youth and many others, Mr Kharge pointed out.
"We want to know from the government how many jobs were created and how much investments we received in the last four years."
Referring to the Thomson Reuters report, the Congress leader said: "After the latest report on woman safety in India, we believe it is an important issue and needs to be discussed."
"We also want to discuss the SC/ST (Prevention of Atrocities) Act, 1989, to strengthen and restore it. The government is trying to abolish reservation in appointments to the vacant faculty positions in the universities. We will be raising this issue as well," he said.
"The Congress as a responsible party wants Parliament to function," he underlined.