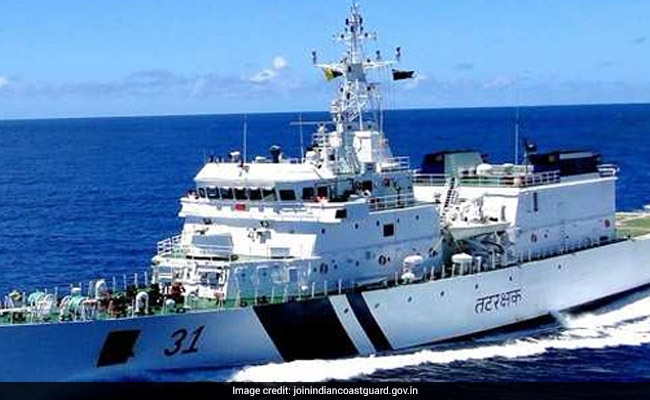 Mumbai:
An Indian Coast Guard (ICG) ship, carrying 65 tonnes of relief material for flood victims in Kerala, left Mumbai on Sunday morning, an official said.
The consignment on board the ship, 'Sankalp', includes items donated by people to various NGOs and the Maharashtra government, a spokesperson of the ICG western region said.
It is expected to reach the Kochi port by on Monday, he said.
Another ship with 50 tonnes of relief material was also scheduled to leave from the New Mangaluru port for Kochi on Sunday, he said.
Around seven tonne of food items have already been sent from New Mangaluru to Kozhikode and Kochi and about five tonne material has been transported in the ICG aircraft through Visakhapatnam and Chennai, the spokesperson said.
"We have to address some distress calls on short notice as well. On Sunday morning, the Aluva disaster control room sought medicines and ready-to-eat food items for 2,000 people on an urgent basis. We sent two Chetak aircraft carrying 500 kg material to be air-dropped there," the official.
As of Sunday, the ICG's 36 rescue teams, along with 38 rubber boats and 21 mechanised hired boats, have evacuated about 3,000 people.
Besides, another 7,000 people have been guided to safer locations as part of the ongoing rescue and relief operations, the spokesperson added.
Thousands of people in the flood-hit areas in Kerala are battling all odds to survive as the death toll has gone over 160 persons in the past 10 days in the second spell of monsoon fury since August 8.
Over six lakh people are in relief camps across Kerala.
(Kerala has to rebuild itself after the worst floods in over a century. Hundreds have died and lakhs are homeless. Here is how you can help.)