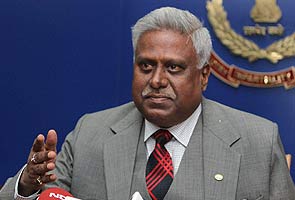 New Delhi:
In one searing observation after another at a hearing this week, the Supreme Court made it clear that it believes the government's control over the Central Bureau of Investigation (CBI) is an imprecation that must be purged. Its judges said, "We have to insulate CBI from political and any other type of interference."
Days before a crucial follow-up hearing, however, the CBI's chief Ranjit Sinha has reportedly held meetings with Attorney General GE Vahanvati and senior officials in the Prime Minister's Office.
The consultations may provoke more reprimands and enlarge suspicions that despite clear warnings from the Supreme Court, the government is trying to interfere with the CBI's investigation into "Coal-Gate" and an allegedly flawed process by the government to allocate valuable coal fields to private firms.
Sources in the Prime Minister's Office said the meetings this week were not about Coal-Gate. The CBI chief told NDTV he would neither confirm nor deny the meetings.
On Monday, he has to supply in writing an explanation of a meeting held in March which he attended along with the Attorney General, and which was called by Law Minister
Ashwani Kumar
. At this session, the minister was shown a draft of the report the CBI planned to submit to the Supreme Court three days later. The minister felt free to make changes to the document - under attack since, he has described them as "suggestions of a minor nature."
None of this was disclosed by the CBI when the report was finally presented in court. It was only when the judges pressed, that the CBI chief admitted in writing that the report had been vetted by a senior official each in the Coal Ministry and the Prime Minister's Office.
On Monday, in another written explanation, the CBI chief has to defend why he shared the report with those officials, who requested amendments, and which ones were accepted by him. Whether he will share the fact of this week's meetings in the affidavit will be closely watched, not least by the opposition which has been demanding the resignations of the Prime Minister and the Law Minister.