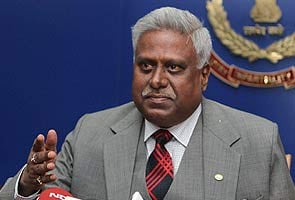 New Delhi:
Hours after the Supreme Court rebuked the Central Bureau of Investigation for sacrificing its independence by submitting to its "political masters," the agency's chief said he has nothing to be embarrassed about.
On a day when the court said, "Our first exercise will be to liberate the CBI from political interference," the CBI director Ranjit Sinha said, "I am part of the government."
Hours later, the CBI was forced to make amends for that announcement. In a statement, the CBI said, "It may be clarified that Director CBI in a statement to press this evening, in response to a query, wished to express the following: 'CBI does not exist in isolation. We are part of a system and need to consult and take opinion on certain occasions.'"
The Supreme Court's hearing today was centered on the CBI's disclosure last week that it shared a confidential document on its investigation into a coal swindle with the government, whose actions it is meant to be dissecting.
The judges today questioned the CBI for not disclosing this crucial information when the report was shared with the Supreme Court.
The CBI has conceded that at a meeting on March 5, Law Minister Ashwani Kumar previewed a draft of the coal report, and made changes to it. Amid criticism that the meeting was a breach of protocol - why, after all, should a representative of the government be privy to the CBI's probe into its policies - Mr Sinha said today that he did not think his presence at the meeting reflects poor judgement. "I showed the report to the Law Minister, not to anyone outside," he said.