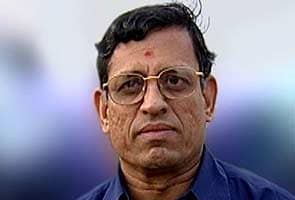 New Delhi:
The charges of financial improbity against BJP president Nitin Gadkari continue to challenge his party and its ideological mentor, the Rashtriya Swayamsewak Sangh or RSS. Both organisations have said they stand by Mr Gadkari, whose term as president expires in December, but notes of dissent have been struck within both the BJP and the Sangh.
Today, chartered accountant S Gurumurthy, also a member of the Sangh, tried to explain his stand on Mr Gadkari in a series of tweets, some of which he later deleted, adding to the confusion around how the Sangh and the BJP really view Mr Gadkari.
This tweet telegraphs the fine print in the RSS' backing of Mr Gadkari. Mr Gurumurthy posted, "I personally feel that no party president should be in business as that always invites problems and creates perception."
Mr Gurumurthy had been assigned by the Sangh to study Mr Gadkari's rebuttal to charges that the company that he co-founded ten years ago is propped up by ghost investors. The government is investigating the Purti Group for money-laundering and tax evasion. Mr Gurumurthy scrutinised documents presented by Mr Gadkari and was then deputed by the Sangh to share his assessment with senior BJP leaders last week - he allegedly told them that it was clear that Mr Gadkari "has no direct or indirect interest in the 18 investment companies that have invested in Purti Group."
Based on that review, the BJP endorsed Mr Gadkari with a formal statement in his favour.
"I have not given clean chit to NG I cannot give clean chit to any one who I don't know fully I don't know NG at all," Mr Gurumurthy posted on the micro-blogging site at around 12:30 pm today.
At around 2 pm, he deleted that tweet, posting "I think I am being misinterpreted. I have clearly said that the media allegations on Gadkari is false. If this is clean chit I have given it."
"When I said I have not given clean chit I meant the totality of the person. So misinterpreting my tweets is not honest journalism," he wrote on Twitter.
The RSS has been nuanced in its backing of Mr Gadkari, who it thrust upon the BJP as president in 2009. Last month, in a statement, the RSS had called for an "impartial probe" into his business.