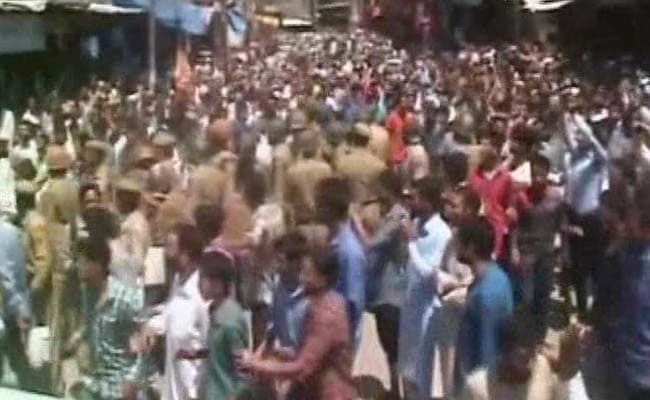 Srinagar:
Clashes broke out between the police and supporters of Syed Ali Shah Geelani in Anantnag district of south Kashmir after the police detained the Kashmiri separatist hours before his scheduled public address.
"As Geelani tried to leave for south Kashmir, he was detained by a large posse of police who were stationed outside his residence at Hyderpora," a Hurriyat spokesperson said.
Mr Geelani had announced to offer Friday prayers in Anantnag and was scheduled to address a public gathering there after the prayers.
The spokesperson said that dozens of Hurriyat leaders were also detained along with Mr Geelani.
Mr Geelani continues to be under arrest since his arrival from New Delhi on April 15 this year barring on two occasions - first when he was allowed to go to Tral to address a rally on May 1 and then on June 5 when he visited passport office here for filing his passport application.
Earlier, on June 14, authorities did not allow Mr Geelani to conduct a seminar in which people from different walks of life were scheduled to express their views on the topic 'How to Resist the Indian State Fascism'.
Those invited for the seminar included Akali Dal leader Simranjit Singh Mann, Dal Khalsa leader Kanwarpal Singh, noted human rights activist Gautam Navlakha and representatives of the Christian community.