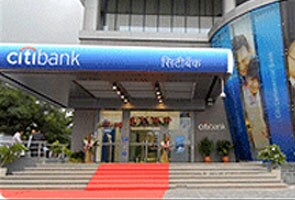 New Delhi:
After its Assistant Vice President Sanjay Gupta was arrested in connection with the 300-crore Citibank scam, the Hero Group has reportedly identified two more employees who participated in the swindle. "Ganpat Singh and Gaurav Jain -- working in the accounts department have also been identified to have been in possible collusion with Sanjay Gupta and Citibank employees," Hero Corporate Service said in a statement released today.
Gupta, who has been suspended as AVP of Hero Corporate Services, was arrested on Monday for criminal conspiracy. He reportedly worked closely with Shivraj Puri, a former Citibank manager from Gurgaon who convinced corporate and individual clients to hand over their money to him for high-return investment schemes. Those schemes did in fact not exist. Puri diverted the money into the market through different broking firms, whose officials are being questioned repeatedly by the Gurgaon Police.
Puri was arrested last week after he surrendered in Gurgaon. Hero has said that it lost close to 30 crores because of investments made through Puri. However, the police says that Gupta invested close to 250 crores from different Hero Group companies with Puri. For his services, Puri paid Gupta close to 20 crores as kickbacks, according to the police.
A police case filed yesterday in Gurgaon names Vikram Pandit ,the CEO of Citibank, and other senior officials. The case was filed by Sanjeev Aggarwal, who was among those ripped off by Puri. The Gurgaon police however, say, they will not be calling the top bosses of Citibank for questioning.
(Read: Citibank to contest charges against CEO Vikram Pandit)
Aggarwal says his police case against Citibank includes the bank's creamy layer because the scheme proves "systematic failure." (
Watch
) Citibank disagrees. In a statement issued today, it said:
"As this individual well knows, Citi identified the fraud and immediately reported the matter to the regulators and law enforcement agencies. His claims against senior executives are completely without basis and we intend to contest them vigorously. It was on Citi complaint that the Gurgaon police lodged an FIR and are currently investigating the matter. Citi will continue to work with the authorities on this investigation."
Meanwhile, Gurgaon police have said they will not be calling Citibank's top bosses for questioning.
It was on Citi complaint that the Gurgaon police lodged an FIR and are currently investigating the matter. (
Read: Citibank CEO Pandit won't be questioned, say police
)