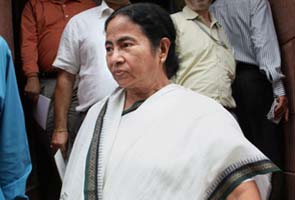 Kolkata:
The Calcutta High Court will today hear a Public Interest Litigation or PIL demanding a Central Bureau of Investigation (CBI) probe into the Saradha chit fund scam that has wiped out the savings of lakhs of small investors in West Bengal.
The Mamata Banerjee government, sources say, does not want to hand over investigations to the CBI. But the Opposition in the state has been insisting that the investigation be handed over to the central agency.
Meanwhile, the court is today also slated to hear the state government's appeal against its verdict on panchayat elections.
Last week, in a huge setback for Mamata Banerjee, the court had ruled that the state government's announcement of dates for the panchayat polls was illegal.
Ms Banerjee's government had first announced that the elections would be held in two phases on April 26 and 30. Later, the poll dates were changed to May 6 and 8.
But the High Court upheld the supremacy of the State Election Commission (SEC) which had dragged the Trinamool government to court over the issue. The poll panel had advocated for three-phased polls.
Upholding the validity of Section 42 of the State Panchayat Election Act 2003, which empowers the state government to notify elections only after due consultations with the SEC, the court observed that the former had failed to adhere to the rules and hence, its unilateral decision of conducting polls was illegal.