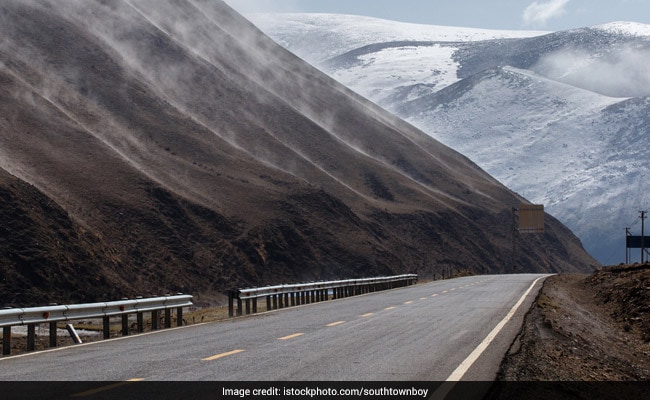 Beijing:
China today proposed an India-Nepal-China economic corridor with multi-dimensional connectivity through the Himalayas as it seeks to expand its influence over the new Nepalese government headed by Prime Minister KP Sharma Oli, widely regarded as pro-Beijing.
China's proposal came after visiting Nepalese Foreign Minister Pradeep Kumar Gyawali held talks with his Chinese counterpart Wang Yi.
"Let me say China and Nepal have agreed on a long-term vision of a multi-dimensional cross Himalaya connectivity network," Mr Wang told a joint press briefing along with Mr Gyawali after their talks.
Mr Gyawali is on his maiden visit to Beijing after the KP Sharma Oli-led government came to power in the recently held elections.
Mr Wang said China and Nepal have already signed an agreement on the China's multi-billion-dollar Belt and Road Initiative (BRI) in which connectivity cooperation is a part.
It included a long-term vision such as connectivity network and covering the links between the two countries though ports, railways, highways, aviation, power and communications.
"We believe that such a well-developed connectivity network can also create conditions for an economic corridor connecting China, Nepal and India," Mr Wang said.
"We hope that such cooperation will contribute to development and prosperity for all the three countries," he said.
Reacting to a question whether Mr Gyawali's visit to China was aimed at counterbalancing the recent visit by Prime Minister Oli to India, his first visit abroad after taking over as Prime Minister, Mr Wang sought to make out a case for trilateral cooperation between India, China and Nepal.
He said Beijing and New Delhi should facilitate such a cooperation.
"China, Nepal and India are natural friends and partners. We are neighbours connected by rivers and mountains. This is a fact that cannot be changed by whatever changes taking place in the world and inside the three countries," Mr Wang said.
"Support for Nepal's development should be a common understanding between China and India. As two major emerging economies, China and India shall deliver the benefits to their neighbour Nepal included in their own development," he said.
"Nepal on its part should leverage its geographical advantage and connect China and India for greater development. Nepal stands as a natural beneficiary from cooperation from China and India. I think this is a logical desire that should be supported by China and India," he said.
The pro-active initiatives by China came as Nepalese Prime Minister Oli, who is widely regarded as pro-China, during his last tenure as Prime Minister signed a transit treaty with Beijing in 2016 ending the decades-long dependence on India for commodity and energy supplies for his land locked country.
He also sought railway connectivity between the two countries through Tibet which China is currently building.