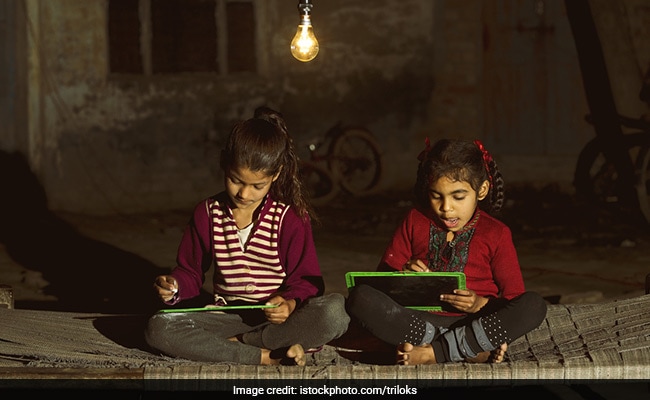 Raipur:
Life may not have been as well as they had hoped, but residents of Chintalnar village in Chhattisgarh's Sukma district at least had basic amenities such as electricity and water. This was in 2003. Little did they know that their simple joy of having electricity would be short-lived.
Chhattisgarh's Sukma district has for long been adversely affected by Maoist activity, and on one fateful night in the summer of 2003, residents of Chintalnar village paid the price for no fault of their own. As families in the village sat to eat their dinner one evening, they faced a power outage. It has now been fifteen years.
Maoists, who are anti-development, had destroyed all the power lines and other infrastructure to Chintalnar village. They had then warned the villagers from trying to get it repaired. Never had the villagers imagined that something as basic as electricity would be taken away from them by the Maoists.
For fifteen long years the village lived in the shadow of fear and darkness. Most of the children had never seen lights at their homes.
In mid-2010, Chintalnar village made national headlines when, in an ambush, Maoists killed 76 security personnel, who were on an area domination exercise near the village.
It was only last year that infrastructure work picked pace after security forces launched an offensive against Maoist rebels. The electrification of villages are in line with the Narendra Modi government's ambitious plan to provide electricity to every village in every corner of India by March 2019. In Chhattisgarh, the government led by chief minister Raman Singh has made it their mission to ensure that every village in the state gets power supply by June 2018.
Work has now been completed in Chintalnar village, which is located around 80 kilometres from the district headquarters in Sukma. The village, which had been a strong foothold of the Maoists is now slowly getting back to the path of development.
Speaking to news agency ANI, the residents of the village expressed delight over the electrification of the area. "Electrification of this area is a major relief for all of us. It will be easier for children to study at night. It has been more than a decade since the Naxals uprooted the (electricity) poles," a villager said.
"Naxals kept villagers deprived of electricity. Our jawans (soldiers) had sacrificed their lives for this (electrification) and now it is our responsibility to provide them (villagers) with all the facilities. By June 2018, we will provide electricity to every village," chief minister Raman Singh told news agency ANI.