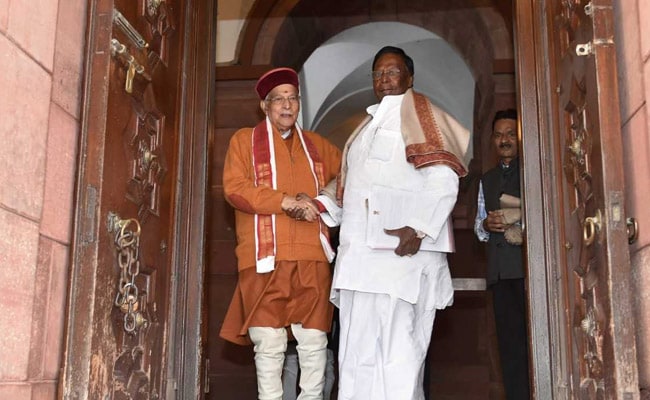 Puducherry:
Puducherry Chief Minister V Narayanasamy today charged the centre with "adopting step motherly approach" in granting funds to the union territory and alleged it was part of the "negative stand" taken by the NDA government towards opposition-ruled states.
He also said that during a recent meeting with the Union Finance Minister he had stressed the need for meeting fiscal requirements totaling Rs 6,262 crores of the territorial government to tide over its commitments.
Mr Narayanasamy said he and his cabinet colleagues would apprise Prime Minister Narendra Modi of the current fiscal crisis in the union territory and seek his intervention to help the government wriggle out of the crisis, during his visit on February 24.
On inclusion of Puducherry as constituent of Central Finance Commission, he alleged that though the centre had promised to include the union territory as a constituent of the commission, 'nothing' had been done so far.
"If included, the territorial government would get higher allocation of grants for its developmental programmes," he claimed.