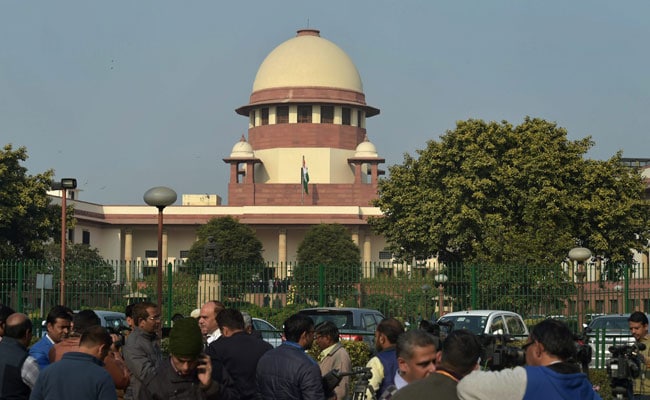 New Delhi:
The Supreme Court on Monday sought the response of the petitioner on the central government's plea seeking to be allowed empanelment of only those IPS officers, who have at least two years of service before their retirement, for selection to the post of Director General of Police in states.
The government has sought the modification of the top court's 2006 directions which says that any person selected to be the DGP of the state police will have a tenure of two years from the date of appointment irrespective of the age of superannuation.
Chief Justice Dipak Misra asked how can they modify their 2006 directions, as Attorney General KK Venugopal told the court that some states were violating one of the directions, either by making ad-hoc appointment to the post or by appointing IPS officers who continue to serve beyond their age of retirement at 60 years.
The bench of Chief Justice Misra, Justice AM Khanwilkar and Justice DY Chandrachud sought response from the petitioner-in-person and former Uttar Pradesh DGP Prakash Singh after Attorney General Venugopal urged the court to modify its 2006 directions.
The court posted the matter for hearing on April 4, as lawyer Prashant Bhushan opposed the plea saying that the plea for review of the 2006 directions has already been rejected by the court and what was being sought was another attempt for the recall of the order.
He said that the top court order clearly says that Union Public Service Commission will prepare a panel of three senior IPS officers for the states to choose one for appointment as DGP and irrespective of his age, he will continue to serve for two years.
Mr Bhushan cited the instance of the similar appointment of Director of the Central Bureau of Investigation (CBI) for a fixed term of minimum two years as he told the court about the gross violation of its 2006 directions on police reforms for last more than 11 years.
As he told the court that they have filed three petitions - in 2007, 2014 and 2015 - seeking initiation of contempt proceedings, amicus curiae Raju Ramachandran told the bench that high courts could be asked to set up a committee to monitor the implementation of 2006 directions on police reforms and could file their reports to the top court.