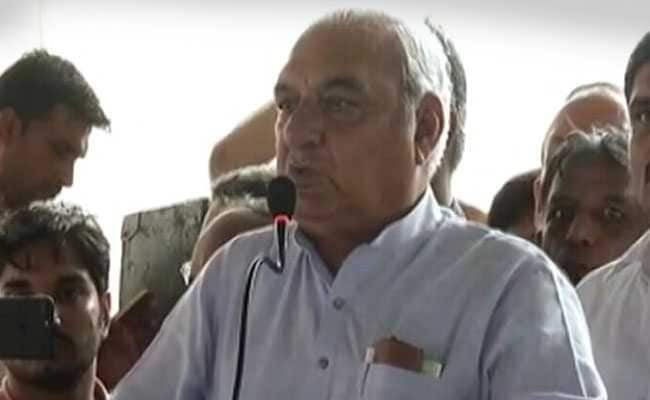 New Delhi:
Former Haryana Chief Minister Bhupinder Singh Hooda is among 34 people named in a charge sheet filed by the Central Bureau of Investigation (CBI) in a case involving alleged anomalies in acquisition of land in Manesar and nearby areas that caused a loss of about Rs 15,000 crore to the land owners.
The charge sheet that runs into 80,000 pages was filed in a special CBI court in Panchkula today. It comes nine months after the investigative agency questioned the former Congress chief minister. A former member of the Union Public Service Commission (UPSC), Chattar Singh, who was a senior officer in the Hooda government then, has also been named as accused. The CBI had registered a case in September 2016.
In its first information report (FIR), the agency had alleged that about 400 acres of land, whose market value at that time was Rs 4 crore per acre, was allegedly purchased by private builders from land owners of between 2004 and 2007 for only about Rs 100 crore in collusion with government officers.
The agency had said that the Haryana government had initially issued a notification under the Land Acquisition Act for acquisition of land measuring about 912 acres for setting up of an industrial model township. After the land was acquired under the threat of acquisition at paltry rates, the government issued a fresh notification in 2007 and put the land out of the acquisition process, the agency had said.
(With PTI inputs)