Highlights
Tar on roads melts in Valsad, Gujarat, temperature was only 36 degrees
Gujarat reeling under intense heat wave, Ahmedabad hit the 45 degree mark
Rajasthan's Churu and Sriganganagar were the hottest at 49.2 degrees
Pedestrians in Gujarat's Valsad had a nasty surprise waiting for them on Saturday.
As they got onto this road, shoes and slippers stuck to the melting tar. Dismay written large on their faces, they struggled to free their shoes. Some retreated altogether, others gingerly braved the crossing.
A woman fell and had to be helped off, seconds before a truck trundled by the spot where she fell.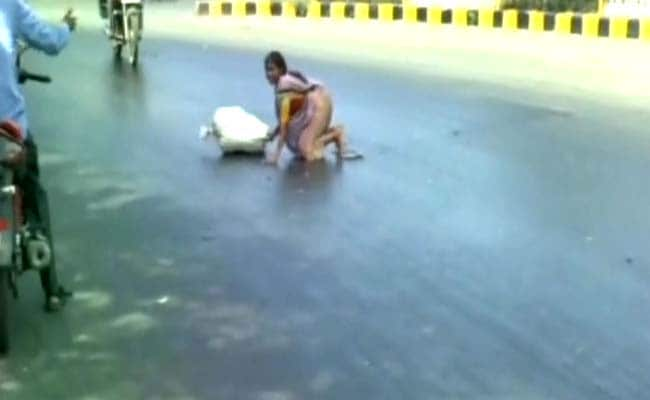 Valsad recorded a temperature of 36 degrees Celsius yesterday, Ahmedabad scorched at 45 degrees Celsius.
The heat wave sweeping parts of the country has already claimed several lives. Yesterday, two persons died in Ballia district of Uttar Pradesh.
Rajasthan's Churu and Sriganganagar were the hottest places, with a temperature of 49.2 degrees Celsius.
But coastal areas had received rainfall over the last week, as the Cyclone Roanu was on its five-day journey over the Bay of Bengal to make landfall in Bangladesh coast on Saturday.