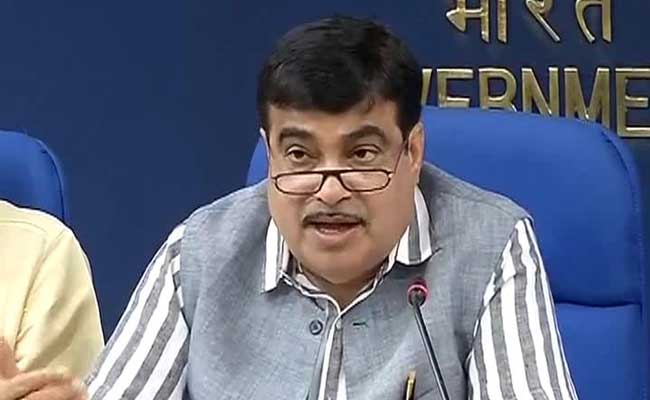 New Delhi:
A road near Delhi notorious for hours' long traffic jams has finally found the right victim. After stewing in a two-hour jam last night, Road Transport Minister Nitin Gadkari has ordered a solution within 24 hours.
"We are studying the traffic of Delhi and the report will come to me in 15 days. We will identify the black spots of Delhi and also inform the Delhi government. We will jointly solve this traffic jam problem," Mr Gadkari told reporters today.
On Monday night, the minister's car was stuck on the Gurgaon-Mahipalpur flyover just outside Delhi, which leads to the airport.
Mr Gadkari was reported to be furious when he spoke to officers of the National Highway Authority of India and demanded a proposal to make the road "jam-free" within 24 hours. He has also called a meeting of all authorities concerned.
"I assure you that within a year and a half, the traffic jams in Delhi will be reduced by half. Delhi's pollution will also be reduced," Mr Gadkari told reporters.
On social media, people tweeted that they hoped the minister's ordeal would lead to the changes that are desperately needed to improve traffic in the area.
The Mahipalpur road has always been a nightmare for commuters. Rush-hour traffic was particularly bad on Monday as there were 25,000 weddings in Delhi and its outskirts.
Mr Gadkari's orders on Delhi traffic come at a time there is debate over the Aam Aadmi Party government's decision to allow odd and even numbered cars on alternate days.
Chief Minister Arvind Kejriwal has justified the decision, saying cutting traffic by half will make a big difference in anti-pollution efforts, but has also responded to criticism by saying
he will scrap the plan if it doesn't work for citizens
.