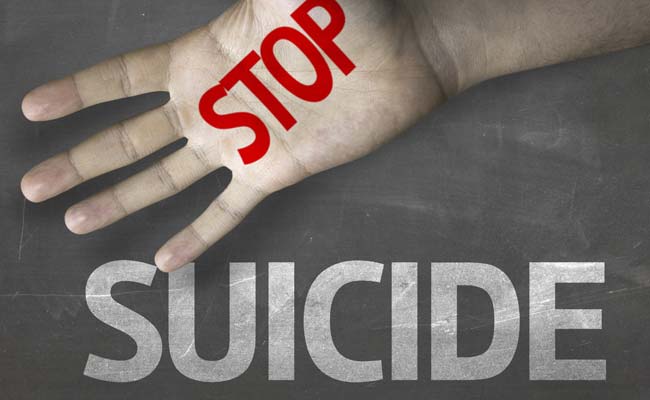 Raipur:
An automobile trader, who was questioned recently by the CBI in connection with a sex CD purportedly featuring a Chhattisgarh minister, allegedly committed suicide today at his office here, police said.
The body of Rinku Khanuja was found hanging from the ceiling in a room at his office in Gowardhan Chowk under Civil Lines police station limits this morning, Raipur Additional Superintendent of Police Vijay Agrawal told PTI.
According to preliminary information, the 40-year-old automobile trader was missing since yesterday and when his family members received a message on WhatsApp saying "it was his last greeting to them", they launched a search for him.
Later, when they found his office locked from inside this morning, they broke open the door, and found Mr Khanuja hanging from the ceiling, he said.
A police team reached the spot and sent his body for post-mortem, he said.
However, no suicide note was recovered from the spot, Mr Agrawal said.
In Delhi, CBI spokesperson RK Gaur said, "Khanuja was questioned by the CBI from June 1 to June 3 during which he was confronted with various evidence and witnesses. He had promised to bring some documents on June 4 which he did not. Today we had come to know about his alleged suicide. The agency is ready to look into the issue, if the family wants."
In the WhatsApp messages sent yesterday, Mr Khanuja had asked his wife to take care of his children and the family, Mr Agrawal said.
A case has been registered in this connection, the ASP said adding, the exact reason that prompted Mr Khanuja to commit suicide was being investigated.
His family members have claimed Mr Khanuja was recently questioned by the CBI in connection with the sex CD case, the police officer said.
Meanwhile, Rinku Khanuja's family told reporters he was "tortured" by the CBI during interrogation.
Yesterday he left home in the morning saying he had to go to the CBI office, his mother Shobha Rani Khanuja said.
He was being "tortured" by the CBI and had slipped into depression after his name was dragged into the case, she alleged.
Police sources confirmed Mr Khanuja was questioned by the central agency. However, his exact role in the CD matter was not yet clear.
Meanwhile, the main opposition Congress has demanded an inquiry into Mr Khanuja's death under the supervision of a sitting judge of the Supreme Court.
State Congress communication wing chief Shailesh Nitin Trivedi said an independent probe is required into Mr Khanuja's death as he was linked with the high-profile case allegedly involving a BJP minister who had termed the CD as "fake".
"His mother has claimed he was being quizzed for the last three-four days and was being tortured during the interrogation.
"His mother has levelled serious allegations against the CBI. Therefore, the incident should be probed by an independent agency under the supervision of a Supreme Court judge," Mr Trivedi said.
Last October, a controversy erupted in the state after a "porn video", allegedly involving Public Works Department Minister Rajesh Munat, surfaced following the arrest of a senior journalist, Vinod Verma, in Ghaziabad (Uttar Pradesh) by the Raipur police.
Mr Verma was given bail by a CBI court in Raipur last December.
According to the Raipur police, a case of blackmail and extortion was registered at the Pandri police station based on a complaint by BJP leader Prakash Bajaj who had said he "was being harassed over phone by an unidentified caller who told him he had a CD of his 'aaka' (master)".
After investigation, a search team was sent to Delhi and Mr Verma was arrested from Ghaziabad on October 27, 2017, the police had said, claiming to have recovered 500CDs and pen drives, among other items, during a search.
After Mr Verma was arrested, the sex video allegedly involving Munat surfaced in Raipur, triggering a political storm with the Congress and the BJP targeting each other on the issue.
Munat had then lodged a complaint against state Congress chief Bhupesh Baghel and Vinod Verma at the Civil Lines police station in Raipur, accusing them of tarnishing his image through the "fake CD".
The Chhattisgarh government had then recommended a CBI probe into the matter.
The Central agency has so far questioned Mr Verma, Mr Baghel and some others in the matter.