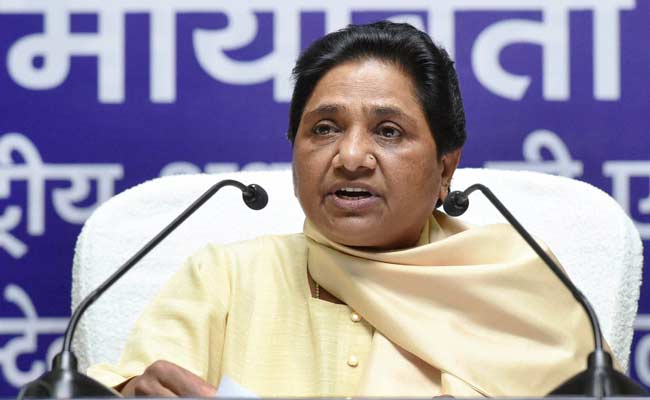 New Delhi:
Bahujan Samaj Party chief and former Uttar Pradesh chief minister Mayawati on Monday said her party will contest the 2017 assembly elections alone.
"BSP will not have any alliance with any party. Neither with the Bharatiya Janata Party (BJP) nor Congress. Our party will contest all 403 seats and we will contest on our own strength," she told the media outside parliament in Delhi.
"Reports that BSP is tying up with the BJP are not true. These are rumours being spread by the Samajwadi Party," Mayawati said.
People of Uttar Pradesh want change as the situation is not good there, she added.