Highlights
Broccoli is full of fiber, Vitamin C and calcium
It may act as a secret weapon against diabetes
A chemical compound called sulforaphane in broccoli may help diabetics
Commonly referred to as the exotic cousin of cauliflower, broccoli is often included as part of a healthy diet. Belonging to the category of cruciferous vegetables with members such as Brussel sprouts and cabbages, it comes with a levy of health benefits. According to scientists, a compound called sulfotaphane, which is naturally found in broccoli, can work wonders in lowering blood sugar levels and keeping the heart healthy. Besides it is a rich source of antioxidants that help in fighting free radicals.
Diabetes is a growing concern in the modern world, having affected millions of people. Other than one's lifestyle habits which lead to its cause, genes also play a crucial role. To study how the expression of the genes could be controlled, researchers from University of Gothenburg in Sweden zeroed in on a network of 50 genes that cause symptoms associated with type 2 diabetes. They carried out various tests, both computational and experimental research.
While studying the effects of the compound sulforaphane, they found that it could reduce the expression of those genes to slow down or potentially reverse the disease.
The study was published in the journal Science Translational Medicine, where it stated, "The authors showed that sulforaphane inhibits glucose production in cultured cells and improves glucose tolerance in rodents on high-fat or high-fructose diets. Moreover, in a clinical trial, sulforaphane-containing broccoli sprout extract was well tolerated and improved fasting glucose in human patients with obesity and dysregulated type 2 diabetes."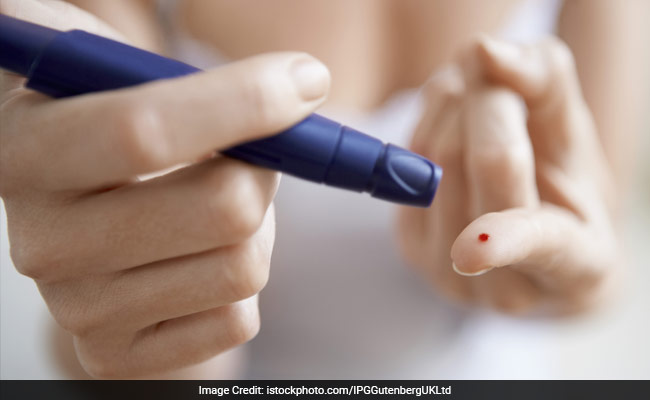 There are various drugs for treating diabetes that are available in the market, but not all patients can be successfully treated with existing drugs, and a lot of them come with side effects. Majority of patients with Type 2 diabetes are also obese, with excess fat deposition in the liver cells, which results in insulin insensitivity, making it difficult for the organ to help regulate blood sugar levels. Finding effective drugs for diabetes is a huge challenge too because a network of genes are involved.
So in order to discover new anti-diabetic compounds or drug signatures, the scientists interrogated a library of 3800 drug signatures, wherein they found sulforaphane as a potential compound that may reverse the disease signature.
"Sulforaphane suppressed glucose production from hepatic cells by nuclear translocation of nuclear factor erythroid 2-related factor 2 (NRF2) and decreased expression of key enzymes in gluconeogenesis," reported the study. The tests were conducted on rodents, where they first tested the compound in cells growing in lab dishes, and found that it inhibited glucose production. Next, they tested it in rodents, and found that it improved glucose tolerance in animals on a high-fat or high-fructose diet. Finally, sulforaphane was provided as concentrated broccoli sprout extract to 97 obese patients with type 2 diabetes during a 12-week randomised placebo-controlled trial. The results showed that it significantly reduced fasting blood glucose and glycated hemoglobin (HbA1c).
The researchers, therefore, conclude that broccoli may act as a secret weapon against diabetes. Previous studies have shown that sulforaphane encourages production of enzymes that protect the blood vessels which can also help in reducing the risk of cardiovascular diseases such as heart attacks and strokes in diabetics which are common side-effects of the ailment.
Inputs from IANS