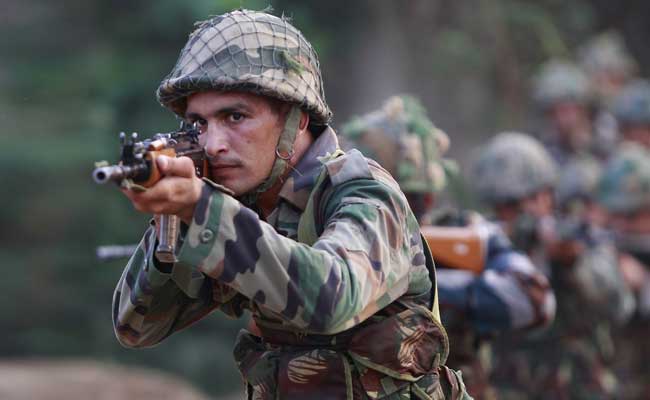 Highlights
Pak snipers targeted BSF posts since Wednesday night, constable hit
BSF responded with 'aggressive offensive' but Pak denies any casualties
India-Pak tensions have escalated after Uri terror attack
Jammu:
Seven Pakistani Rangers or paramilitary soldiers were killed on Friday by the Border Security Force or BSF along the International Border in Hiranagar sector in Kathua district of Jammu and Kashmir.
Here are the top 10 updates in this big story:
The strike was in response to Pakistan's targeting of BSF's posts from across the border since Wednesday night.

A BSF constable named Gurnam Singh was hit by sniper fire on Friday morning in Kathua, which is about 90 km from Jammu. He was evacuated to Jammu while his colleagues provided cover with retaliatory firing at Pakistan. He is in critical condition in a Jammu hospital.

A "befitting reply" was given by the border-guarding force, it said in a statement which stressed it as "an aggressive offensive."

The Pakistan army however has denied there have been any casualties on their side.

But hours after the incident, Pakistani Rangers violated the ceasefire again along the International Border in the RS Pura sector of Jammu district by resorting to small arms fire.

Meanwhile, a Pakistani spy was arrested in the Samba sector of Jammu and Kashmir on Friday. Two Pakistani SIM cards and a map showing the deployment of forces have been found on him.

The exchange along the border comes as Prime Minister Narendra Modi has told the army it has the right to respond forcefully to provocation and to attacks on soldiers.

After 19 soldiers were killed at an army base in Uri in Kashmir last month, India crossed the Line of Control to target staging areas for terrorists. Pakistan has denied the cross-border raids.

The raids came after India launched a global campaign to diplomatically isolate Pakistan. Pakistan has responded by an escalation of cross-border firing.

The BSF said that on Wednesday night, it prevented a major infiltration and killed a terrorist.