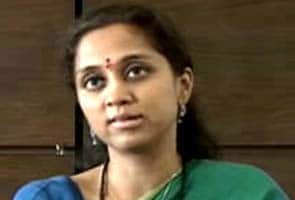 Mumbai:
The Bombay High Court on Friday dismissed a petition against National Congress Party (NCP) Member of Parliament(MP) Supriya Sule, which was filed by her opponent Mrinalini Kakade challenging her election to the Lok Sabha in 2009.
The Baramati MP's rival Mrinalini Kakade had filed the petition urging that Ms Sule's Indian citizenship be cancelled as she owes "adherence and allegiance" to Singapore, where she purchased property and had investments along with her husband. The petition also stated that under Singapore law, once a person purchases property there, he or she becomes a permanent resident of that country.
Ms Sule's lawyer argued that the petition lacked evidence and that merely owning property in a foreign country did not indicate allegiance
Ms Sule is the daughter of NCP chief Sharad Pawar.