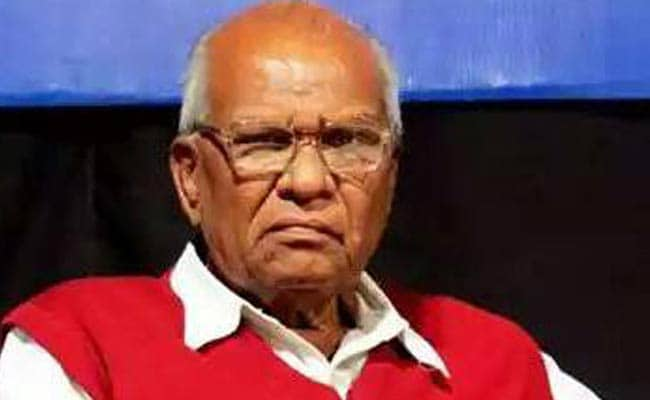 Kolhapur:
The man arrested for the murder of rationalist Govind Pansare seven months ago was caught when he bragged about the killing on the phone with his friends, the police in Maharashtra revealed today.
Sameer Gaikwad, an activist of the rightwing group Sanatan Sanstha, was arrested yesterday for the murder of the 81-year-old social activist and Left leader who had often criticized pro-Hindu organisations. Mr Pansare died in February after he and his wife were shot at near their home in Kolhapur.
The police say Gaikwad played a crucial role in plotting the murder. Today, a woman believed to be his girlfriend was among four more persons detained for their alleged role.
Gaikwad had allegedly boasted about killing Pansare to his woman friend on the phone. He had similar phone conversations with a few of his friends, the police say.
The police marked him as their main suspect after preparing sketches from CCTV footage, say sources. Gaikwad looked like the sketches prepared and released earlier this year; after the sketches, the police started tapping his phone.
Sources say Gaikwad stopped referring to the murder on the phone after the opposition started alleging the role of his outfit Sanatan Sanstha in the killing.
"Our leads suggested that this person has information on this incident. We took him into arrest to verify whether he may be involved in this directly or indirectly," Sanjay Kumar, a senior police officer, said on Gaikwad's arrest.
Mr Pansare was known for attacking discrimination, superstition, caste politics and religious fundamentalism.
He had received death threats after saying in a speech that attempts were being made to glorify Nathuram Godse, Mahatma Gandhi's assassin, since the BJP-led government took power last year.
Last month, scholar MM Kalburgi was shot dead at his home in Karnataka's Dharwad by gunmen who escaped in a bike.
Similarities have been drawn between the killings of Mr Pansare, Professor Kalburgi and well-known anti-superstition activist, Narendra Dabholkar, who was shot dead in Pune in 2013.
On Tuesday, the families of all three met Karnataka Chief Minister M Siddaramaiah to press for a proper investigation into Professor Kalburgi's murder.