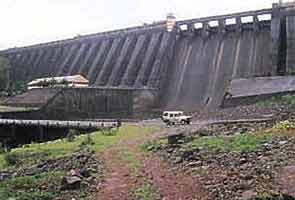 Mumbai:
Maharashtra's irrigation scam has brought into focus the role of powerful, politically-connected contractors. Their track record of constructing dams is dismal - state government figures suggest that in the past ten years, the percentage of irrigated land in Maharashtra has only increased by 0.1% - but that hasn't slowed down their prosperity or influence.
This is best summed up by the rise of Pune-based Avinash Bhonsale and his company Soma Enterprises. Mr Bhonsale, who used to own an autorickshaw till 20 years ago, was famously seen driving around the Thackerays in his Rolls Royce some years ago during their Pune visit. The Shiv Sena-BJP had awarded him his breakthrough in 1996, as a major contractor for the Koyna Dam in western Maharashtra. Since then, there has been no stopping him.
He went on to cultivate close relations with the Pawar family. When in Pune, Ajit Pawar stays at Mr Bhonsale's bungalow. (Mr Pawar now claims to have purchased it.)
Has this proximity led his company to get irrigation projects across the state worth almost Rs 1400 crore?
Of course, not all his projects are without controversy. The Tarali Dam in Satara, built by Mr Bhonsale, has been targeted by Vijay Pandhare, former Chief Engineer-turned-whistleblower for being weak and of poor quality.
Despite his flamboyance and his expanding business empire, trying to reach Mr Bhonsale is a near-impossible task and our repeated attempts to reach him or his company officials came to naught.
The new kid on the contractor block is Mumbai-based FA Constructions, run by Fateh Mohammed Khatri and his son Nisar. Their website lists projects past and present worth almost Rs 1800 crore.
Of these, they were awarded seven projects in Maharahstra's coastal belt by the Konkan Irrigation Development Corporation, which some say, is not legal.
India Against Corruption activist Mayank Gandhi says, "See there are two companies - one is FA Constructions and the other is FA Enterprises. The partners are the same, so I think through manipulation they have been able to get 13 contracts in Konkan region itself while the law says that you cannot have more than three."
The track record of many of FA's projects is controversial. The High Court in March 2012 stayed work on the Kalu Dam being built by them in the tribal belt of Raigad after activists alleged that it was guilty of a rash of violations.
But perhaps one of FA Constructions' most disputed projects is the Balganga Dam, also in the Konkan region. The human cost of Maharashtra's legacy of frenzied dam building is evident in the villages around the structure where people showed us cracks in their houses due to work involving dam blasting.
The people who live here are already dam oustees, brought from the site of the Koyna dam built in Western Maharashtra. Now they face an imminent threat of getting displaced yet again.
The villagers claim there has been no public hearing on rehabilitation and there is uncertainty over the status of the dam, whose costs have soared from Rs 350 crore to over Rs 1,000 crore in three years.
Attempts to contact FA Constructions, via email, or by visiting its offices in Mumbai's Khar suburb, proved futile.
Far from being on the backfoot for flaws, delays and rising costs, Maharashtra's contractors have only increased their sphere of influence. A new emerging class of contractors are being awarded with direct political power.
Like irrigation contractor Sandeep Bajoriya, newly-minted MLC of the Nationalist Congress Party (NCP) and handpicked by Ajit Pawar.
Mr Bajoriya says his family has been doing contractor work since the 70s, and that he has not been favoured by the state government.
But Mr Bajoriya is from Vidarbha, where he executes most of his projects, and where the NCP is weak. His selection, many say, is win-win for both him and the party.
The list of politicians-turned contractors is endless. In Marathwada, several irrigation contracts have gone to Satish Chavan of Manisha Infrastructure, who is also an NCP MLC as also to the Mulay Brothers, related to the Ajit Pawar's family.
Anti-dam activists like Parinita Dandekar say that Maharashtra is a contractor-run democracy.
But NCP MLA Jitendra Awhad denies charges of conflict of interest. He says there is no proof that contractor-turned-politicians have received special benefits.

(With inputs from Imtiaz Jaleel, Sanjay Tiwari, Saurabh Gupta and Niha Masih)Disclaimer: The opinions expressed within this blog are the personal opinions of the author. NDTV is not responsible for the accuracy, completeness, suitability, or validity of any information on this blog. All information is provided on an as-is basis. The information, facts or opinions appearing on the blog do not reflect the views of NDTV and NDTV does not assume any responsibility or liability for the same.