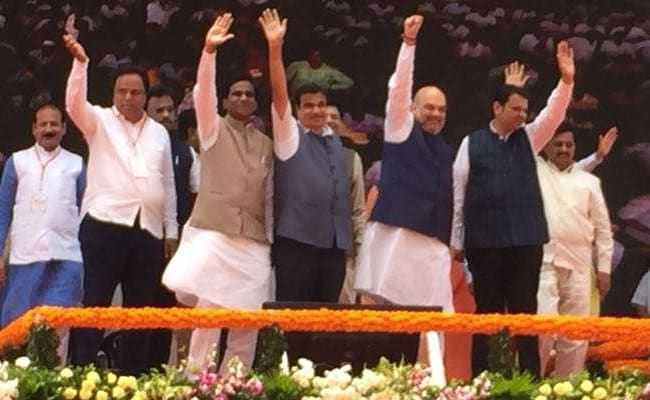 New Delhi/Mumbai:
The Bharatiya Janata Party will hold grand celebrations on the party's 38th foundation day in Mumbai today. Amit Shah addressed the event dedicated to 'Karyakartas' or workers he will talk to a gather of over 3 lakh party workers. The city braces for
major traffic jams
ahead of the event. Mr Shah arrived in Mumbai yesterday, and was welcomed by cadres who organised a bike rally ahead of the big celebrations. Prime Minister Narendra Modi will also interact with party workers on the occasion via video conference. The 'Maha Rally' at the Bandra Kurla Complex in Central Mumbai will have in attendance, Maharashtra Chief Minister Devendra Fadnavis among other party members who are to arrive from across the state. BJP had booked 28 trains and 50,000 private buses and vehicles for the mega event. The BJP that currently holds 21 states was reconvened to its current state in 1980 after the dissolution of the Janata party.
Here are the live updates of BJP's foundation day celebrations:
Amit Shah at the press conference of the BJP Foundation Day:
BJP is ready to go into battlefield and will once again win with majority under the leadership of PM Modi.


"I want to tell the Congress, BSP and all other opposition parties that they have assembled together not because they match in ideologies but only because they are afraid of PM Modi. I apologise if they felt bad, but I was only talking in context of ideologies."


He said the BJP's aim was never a Congress-mukt Bharat but an India free of the Congress culture.