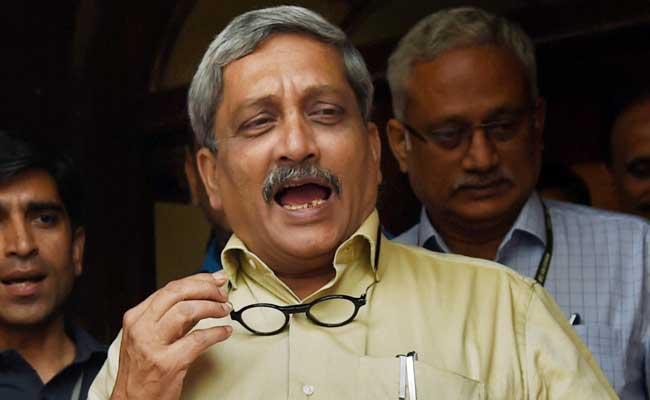 Panaji:
A BJP central team on Monday met former Goa party lawmakers after little headway was made over an alternative leadership in the absence of ailing Chief Minister Manohar Parrikar.
A series of meetings which are being held at a hotel, are being chaired by BJP's National General Secretary (organisation) Ram Lal and his associates B.L. Santosh and Vijay Puranik.
"We have said that the Chief Minister should continue. It will be for the good... He is undergoing treatment and will recover sooner or later. There was no discussion on whether someone else should be appointed in charge. The High Command will decide that," former Power Minister Mahadev Naik said.
On Sunday, Ram Lal and his team had met sitting Bharatiya Janata Party MLAs and allied legislators to chart out a political roadmap following Manohar Parrikar's hospitalisation at the All India Institute of Medical Sciences in New Delhi last week for treatment of advanced pancreatic cancer.
While all the BJP MLAs and coalition partner Maharashtrawadi Gomantak Party have also rooted for Manohar Parrikar continuing as Chief Minister, another alliance partner Goa Forward and three Independent MLAs demanded a "permanent solution" to the ongoing leadership crisis.
Before the meetings on Monday, Ram Lal played down the leadership change issue insisting that the party was only discussing its preparations for the Lok Sabha polls.
"It is Lok Sabha polls preparation agenda. No leadership agenda. What is discussed in the meeting does not come out. What comes outside is not what is discussed in the meeting," he said.
When asked to comment on Manohar Parrikar's health and whether a permanent solution was being worked out the BJP leader said: "We will discuss it with the core committee."