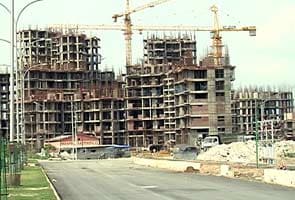 New Delhi:
The Land Acquisition Bill will finally be tabled in Parliament in the second half of the Budget Session beginning on Monday. The government seems to have managed some consensus at an all-party meeting today; the BJP said they will back the bill to keep the land mafia out.
"I gave 12 suggestions and the government agreed to almost all of them. We have told the government that when you acquire land, you should give 50 per cent of the compensation to the original farmer. And the government has agreed to that," BJP leader Sushma Swaraj told NDTV.
Among changes that the government has agreed to is one that will allow states to enact their own law, as leasing of land is a state subject. It has also accepted the BJP demand that instead of acquisition, land can be leased to developers so that its ownership remains with the farmers and they get a regular income from it.
"Largely there has been consensus. The bill will now move to the Lok Sabha where the Business Advisory Committee will allot time for debate and discussion," Parliamentary Affairs Minister Kamal Nath said.
The Land Acquisition, Rehabilitation and Resettlement Bill 2011 seeks to strengthen the rights of landowners during acquisition of land for development and ensure proper rehabilitation and compensation for those being displaced. It also seeks to address problems of industry when land is acquired for setting up projects.
Some Opposition parties have argued that the new bill provides for insufficient compensation to farmers whose land is being acquired.
The Left and DMK emerged from today's meeting still unhappy. They insist that all the people who are being displaced for a project must agree to give up their land before land in acquired in an area. The bill currently provides that at least 80 per cent of the people being displaced must agree to give up land.
The Left has warned that unless the government accepts the amendments it wants to the bill, it will press for voting when it comes to Parliament.
An all-party meeting held last week had failed to iron out the differences between parties and since then, Rural Development Minister Jairam Ramesh, had been reaching out to political leaders. He told NDTV today, "The atmosphere was positive and if Parliament functions, we will be able to get this bill through."
The bill has had a roller-coaster journey already and looks very different now from what had been sent by Parliament to a standing committee last year. Ministries insisted on changes to provisions which were perceived as hurdles to investment and industry, which has said that the terms of compensation and rehabilitation that the bill provides for are very steep.